COVID-19 EFFORTS
We hope this newsletter finds you healthy and safe during this extremely difficult time. As our mission at JDJ is to be a beacon of hope and positivity for our community, we hope this newsletter will brighten your day. We are sure you are tired of hearing about the coronavirus, but we would like to share an update as to what our response has been. During this unprecedented time, we have tried to support our hospital and nonprofit partners with financial contributions to help get them through the hardships they are facing.
In total, we have donated over $7,000 to the following causes and counting. You can also support their efforts by clicking each logo for links to learn more and donate.
FACE SHIELDS
In addition to monetary donations, we are trying to help local hospitals by attaining personal protective equipment (PPE) for them to use. Thanks to JDJ's very own Bao Ngo, we have been able to do just that. We recently placed an order for 1,100 face shields that will be coming directly from LA from the nonprofit, Operation Masks. Not only can you purchase these face shields directly in the USA, your contribution goes towards helping this nonprofit provide PPE for other hospitals. It's a win-win. We are proud to say in the coming days, we plan to deliver 220 face shields to each of our partners at MSK, Dana-Farber and CHOP as well as a couple other NYC hospitals.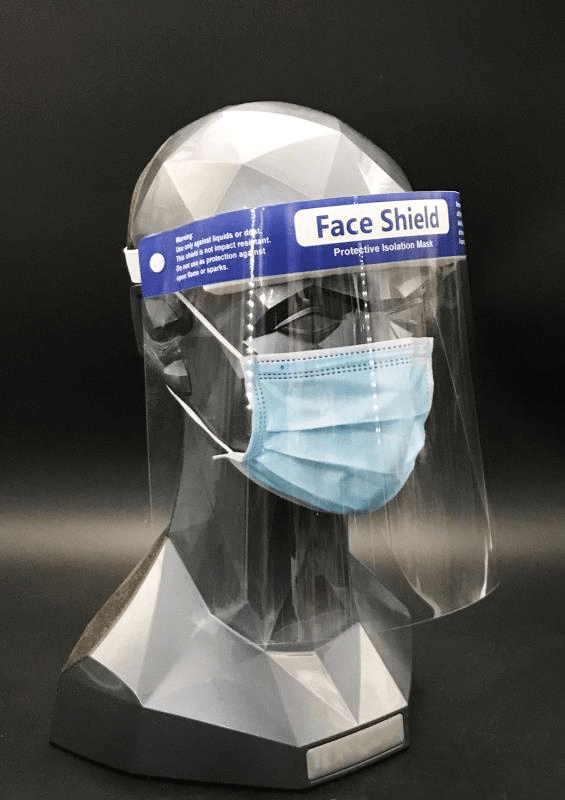 5 QUICK HIGHLIGHTS FROM Q1
We purchased and delivered our 5th JDJ wheelchair to help a cancer survivor graduate college.
Team JDJ surpassed over $250,000 raised for Memorial Sloan Kettering through Cycle for Survival.
Year 2 of Miracle Mustaches put our campaign fundraising efforts over $17,000 for pediatric brain cancer research at CHOP.
Our LHS volunteers prepared toiletry packs for the homeless, served meals to the needy in the South Bronx and Newark, and spent an evening dancing the night away at a Night to Shine prom for people with special needs.
The JDJ sponsored Habitat for Humanity truck hit the road in Monmouth County to start picking up donations at the Jersey Shore.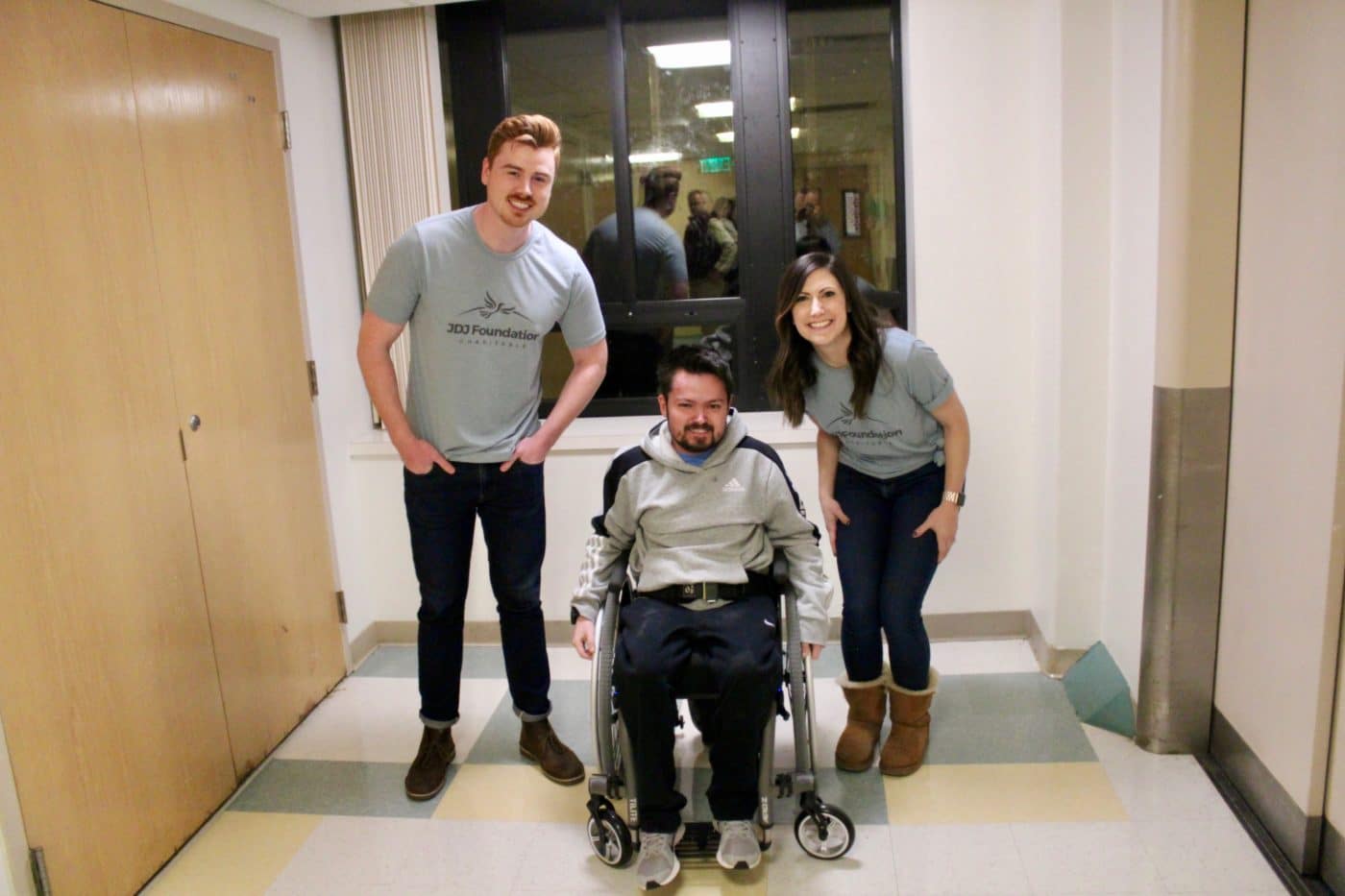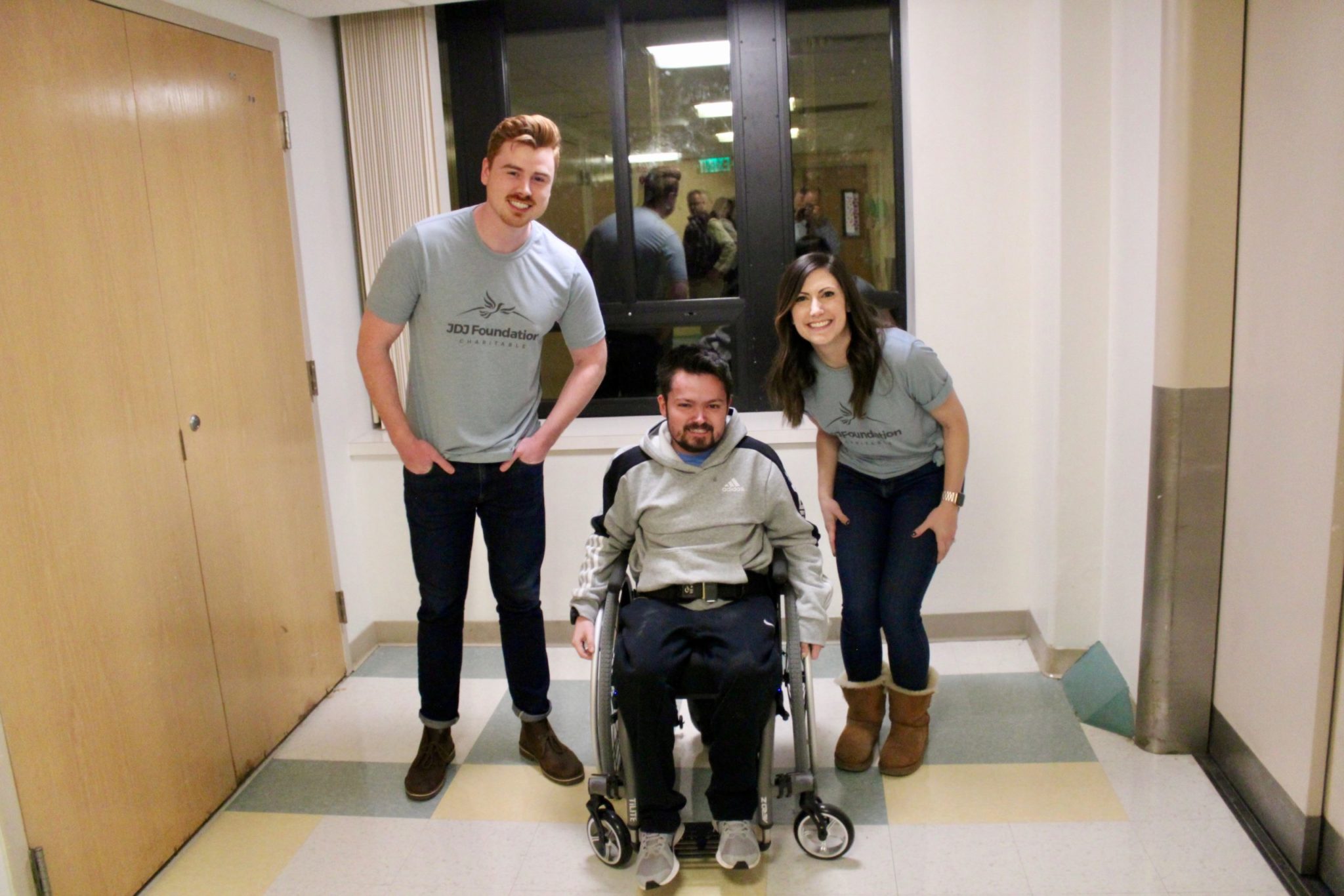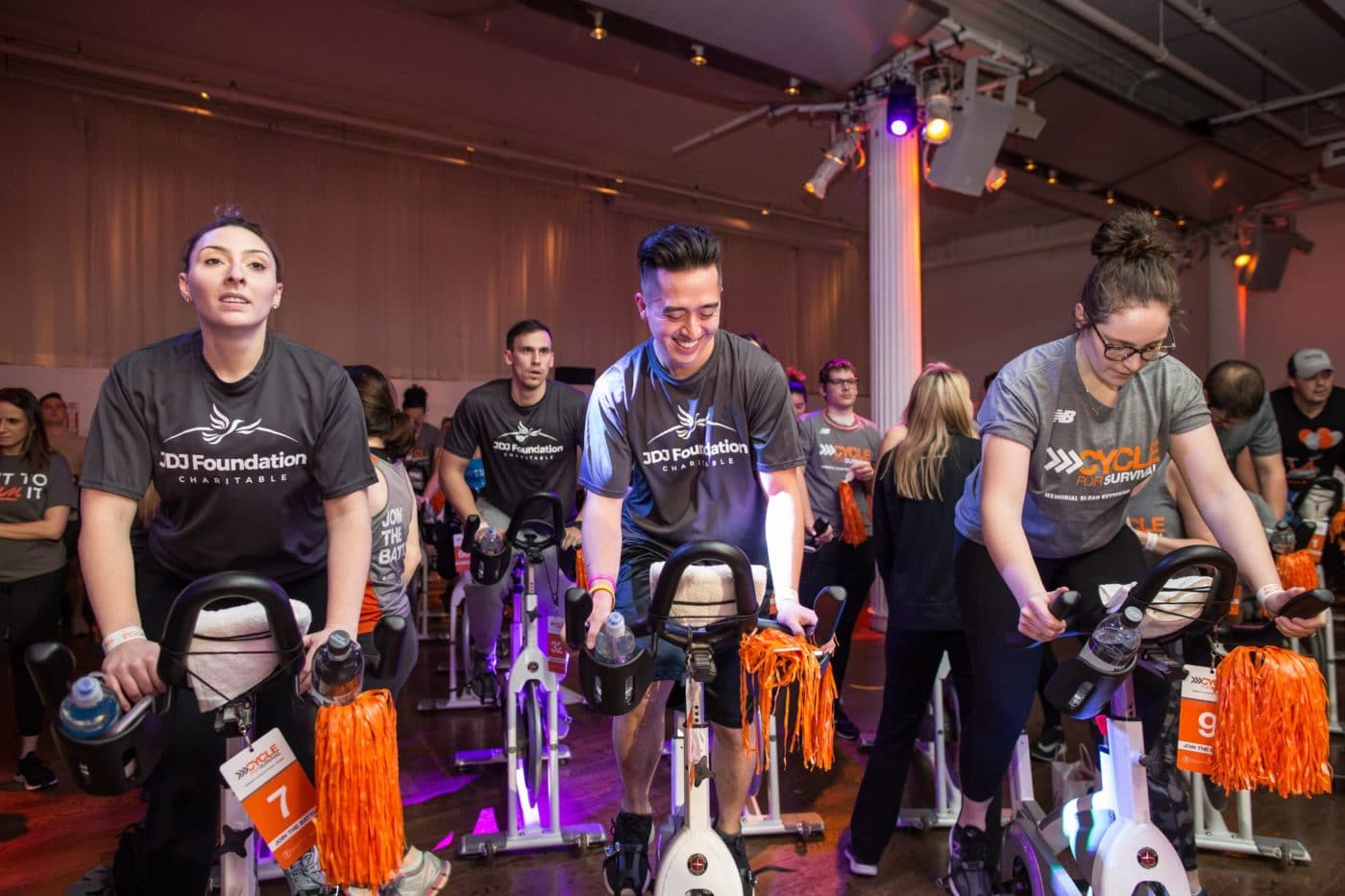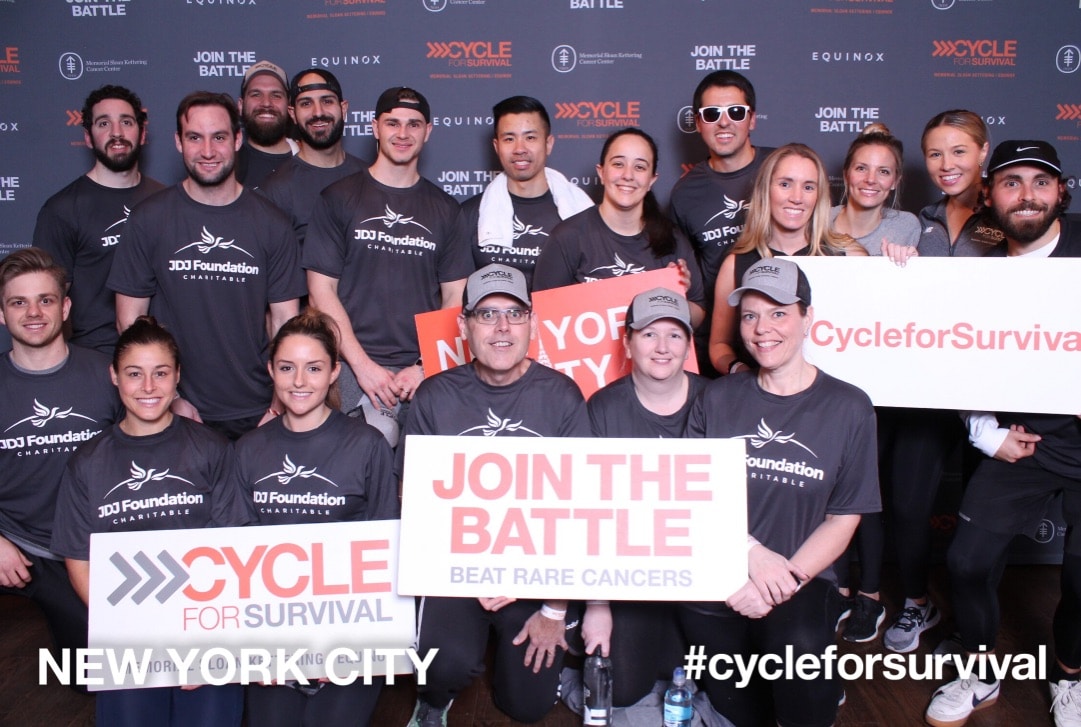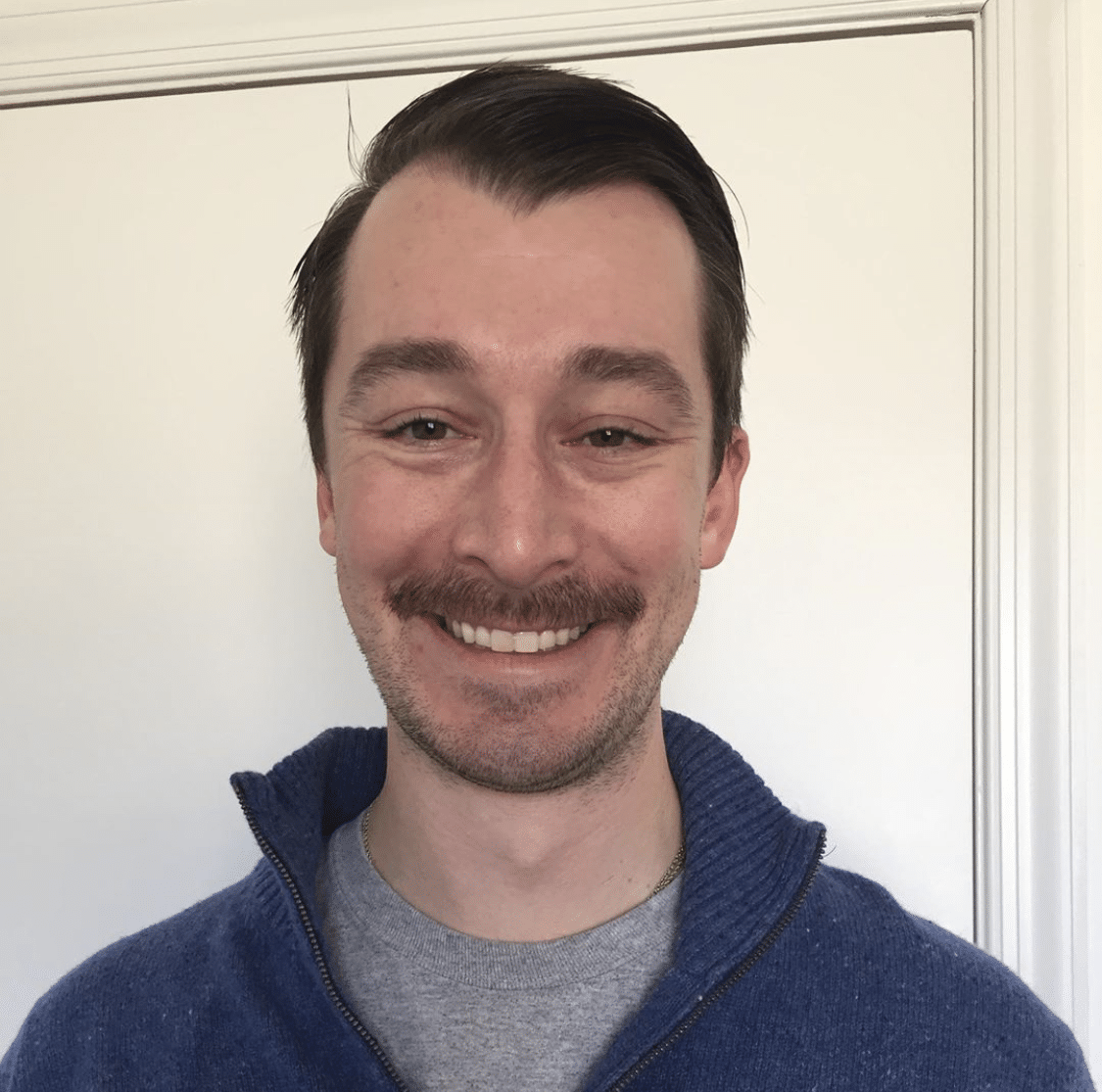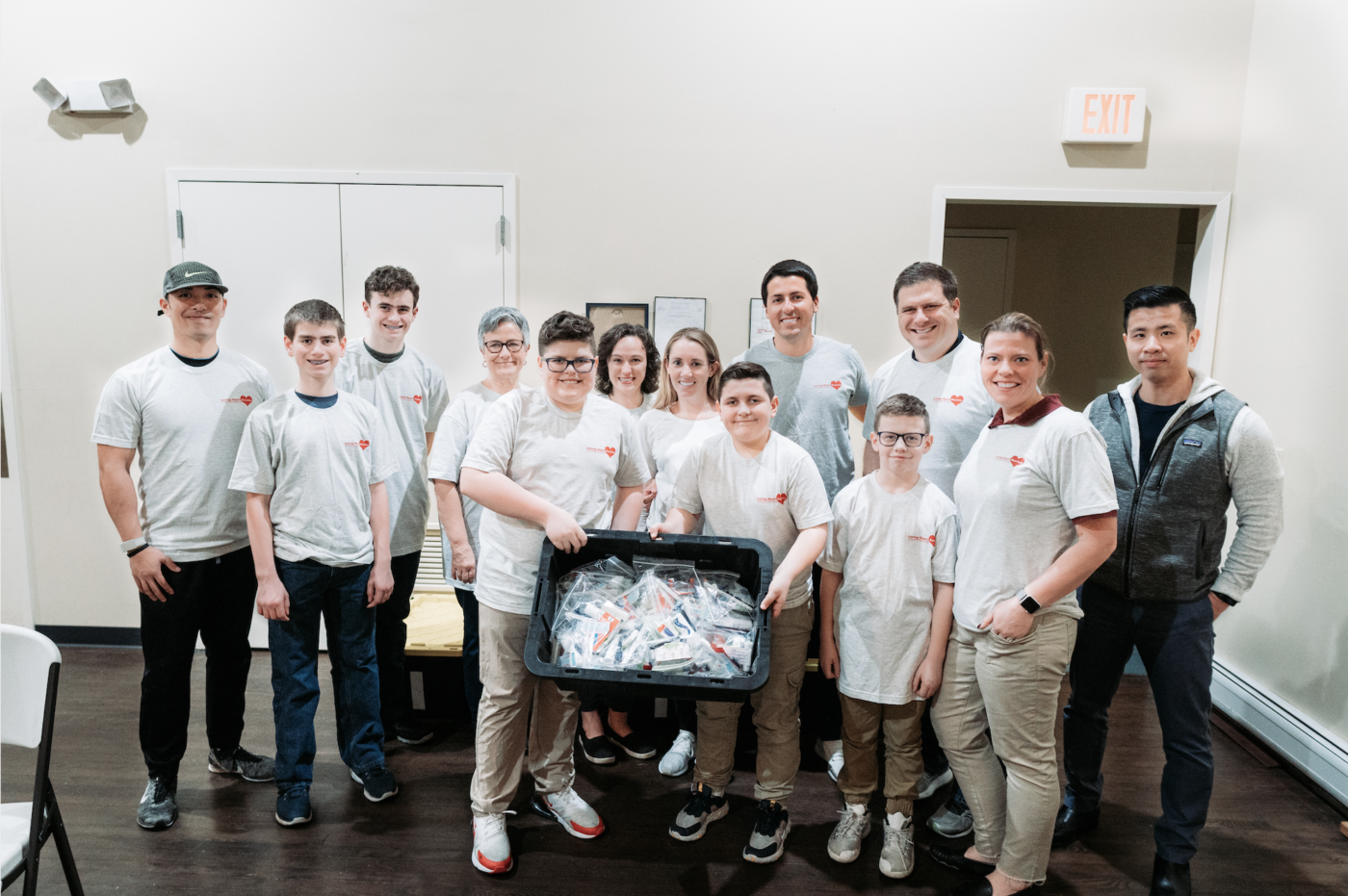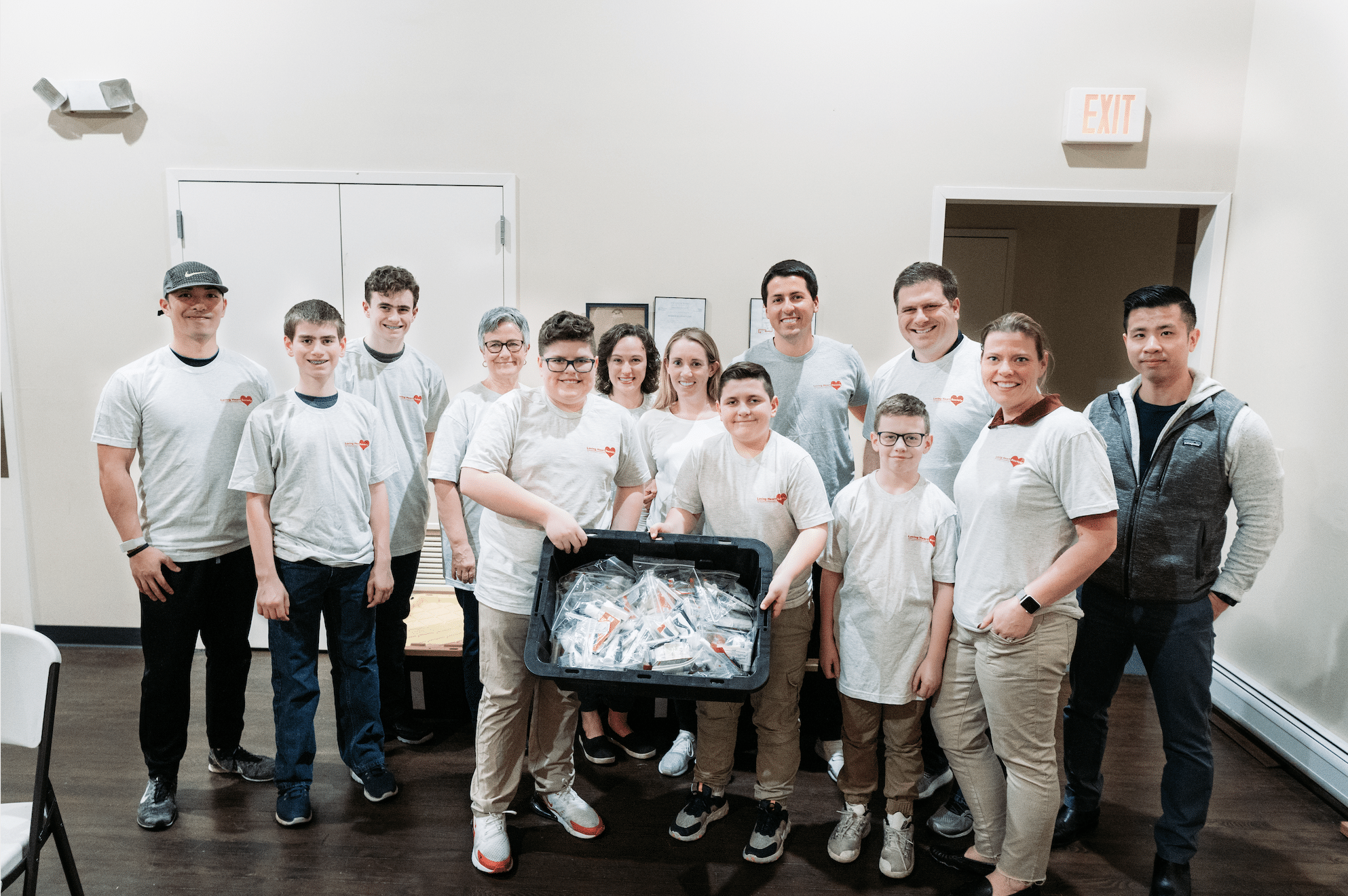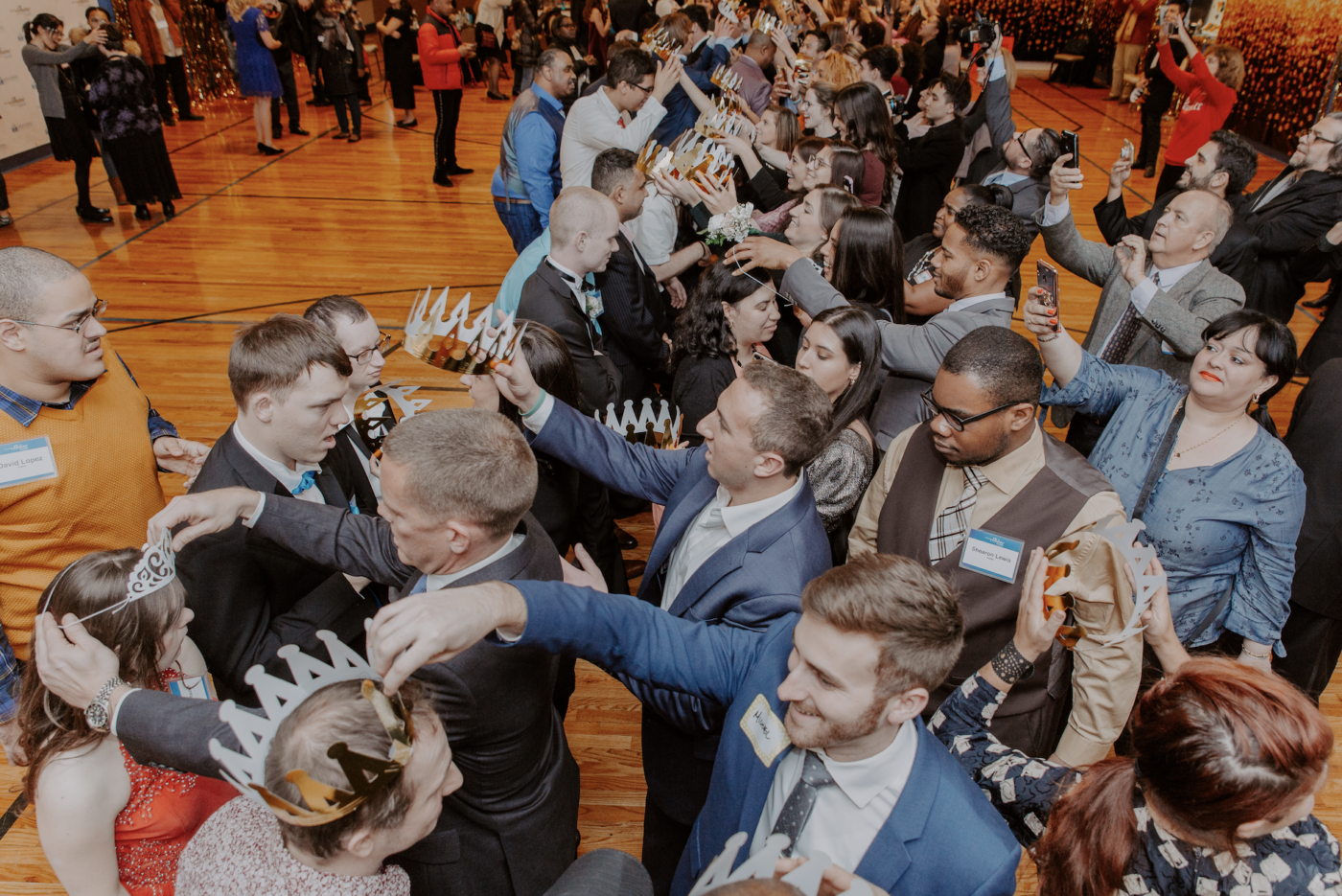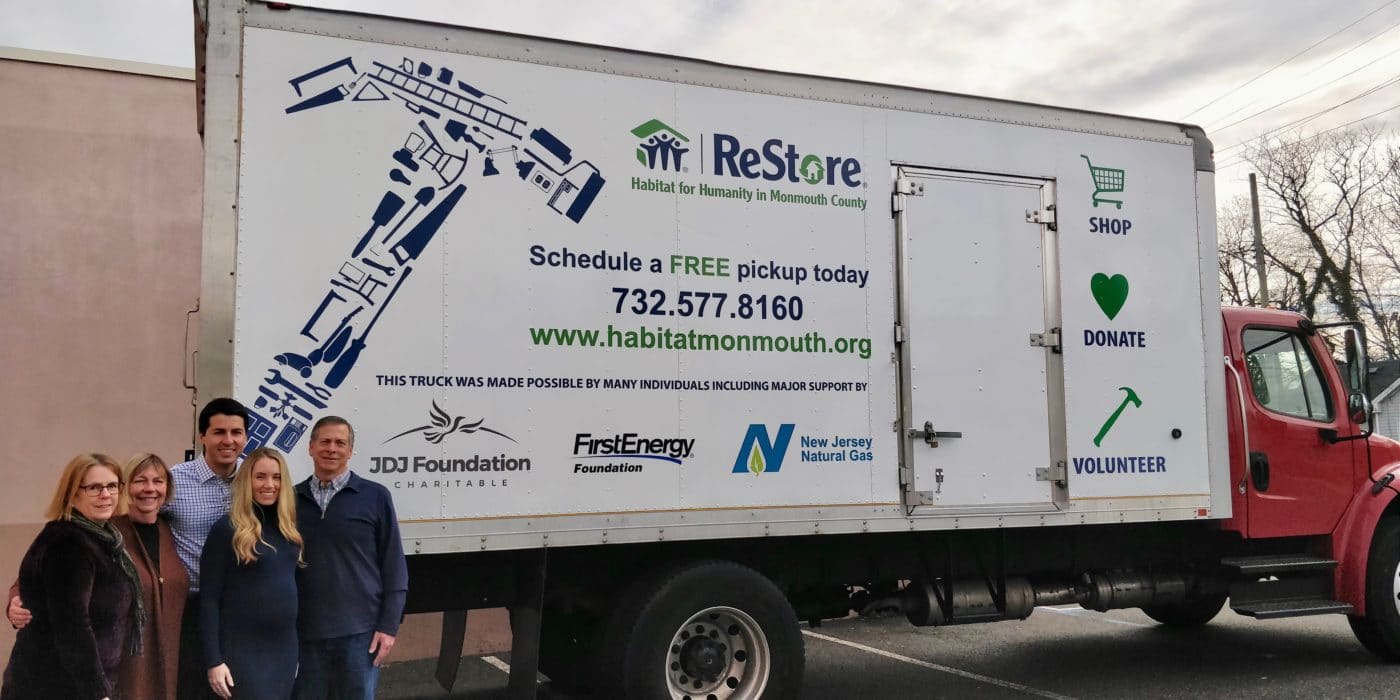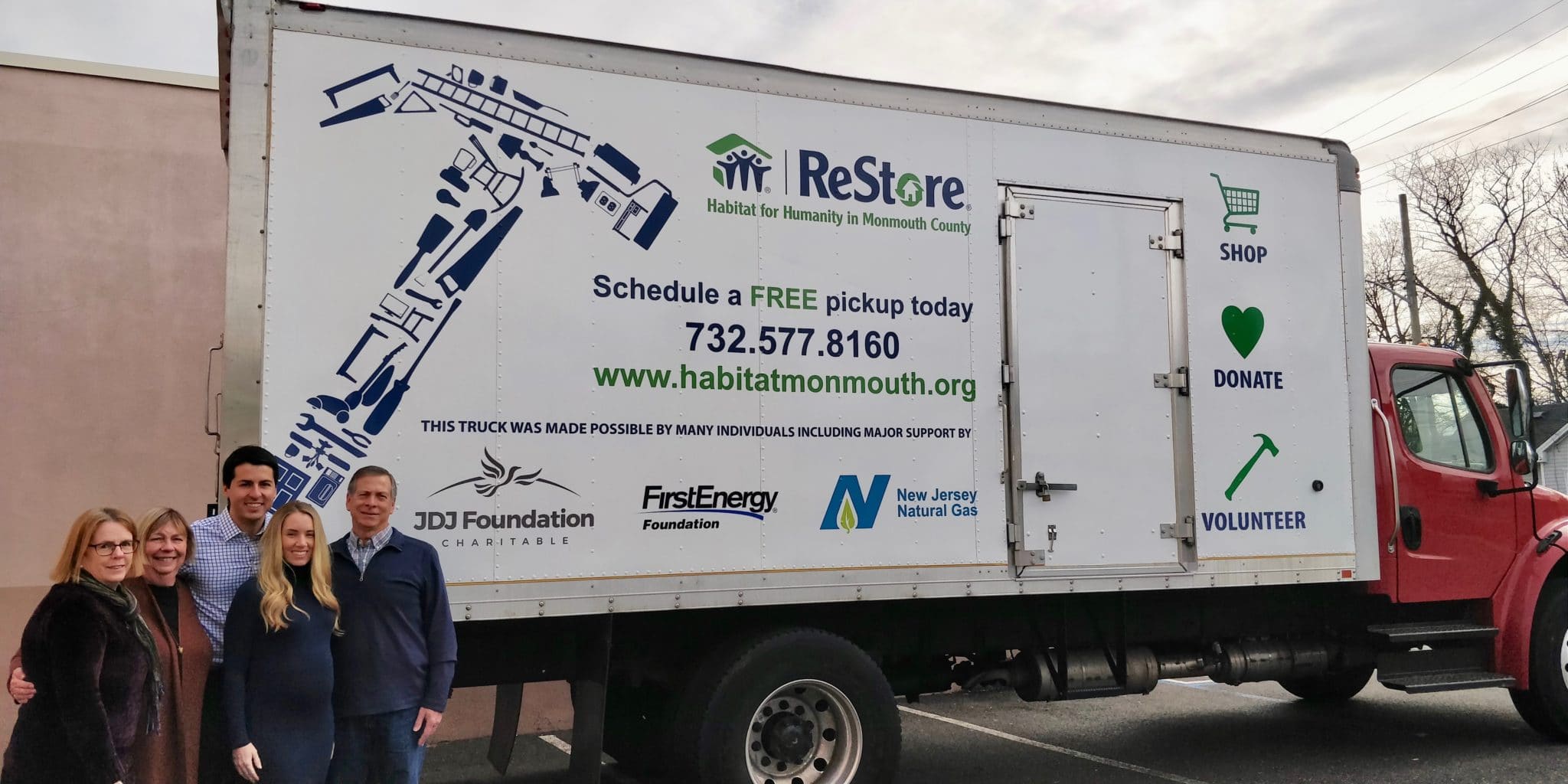 NEWEST MEMBER OF JDJ
On March 22nd, Allyson and James welcomed their son to the world. Meet Jonah Patrick Blauvelt. Named after the founders of JDJ, Joe & Donna, he has brought us some much-needed happiness during this crazy time. We can't wait to bring him to his first JDJ event!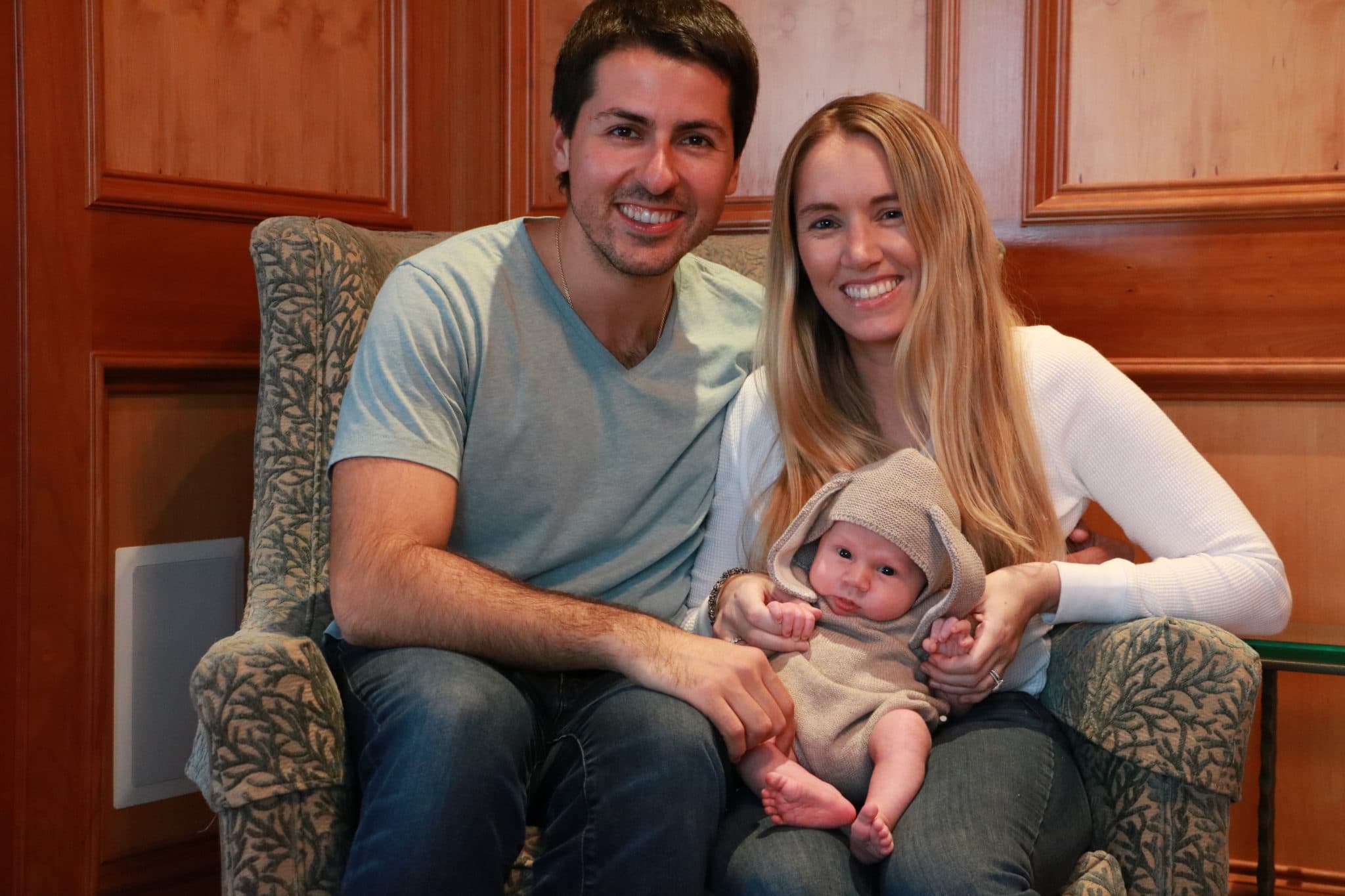 DID YOU KNOW? THANKS TO THE CARES ACT:
A new $300 above-the-line charitable deduction is available beginning in 2020 for individual taxpayers who take the standard deduction.
The adjusted gross income limitation for individual cash charitable contributions made during 2020 is eliminated.
This directly applies to contributions made to JDJ. In other words, if a person does not itemize their deductions, they can deduct up to $300 off their income in 2020. We always appreciate any donations you can offer especially during this crazy time. Thank you for your continued generosity. DONATE
LEMONADE DAY POSTPONED UNTIL 2021
As you know, all of our events have been postponed until at least July. That being said, the event we were most looking forward to was Lemonade Day Jersey City as we had already gotten a proclamation from the mayor's office. Unfortunately, this fun event will be rescheduled to Spring/Summer of 2021.
For those of you who aren't familiar with Lemonade Day, it is the national movement to teach youth how to start, own and operate their own business, a lemonade stand. Kids that are participating go through a curriculum and then are mentored by parents or teachers to learn the behind the scenes of a startup. They then set up their lemonade stands on one given day throughout the city in public areas.
They are allowed to keep everything they raise and are encouraged to contribute to philanthropy. That is where JDJ steps in as we planned to encourage participants to donate some of what they raised to our pediatric wheelchair program. We are looking forward to next year and getting our Loving Heart Society volunteers involved throughout the city as well. Stay tuned. LEARN MORE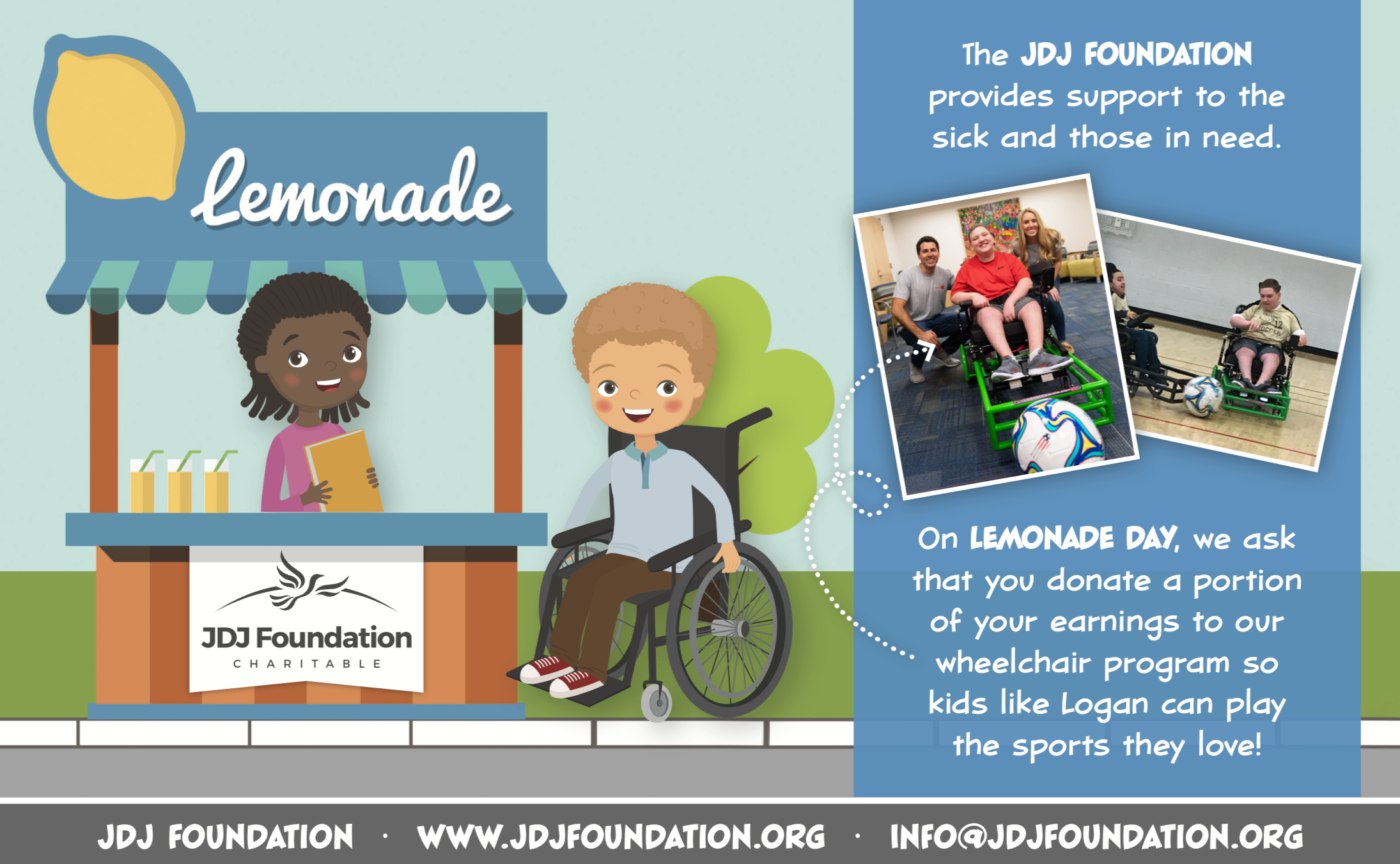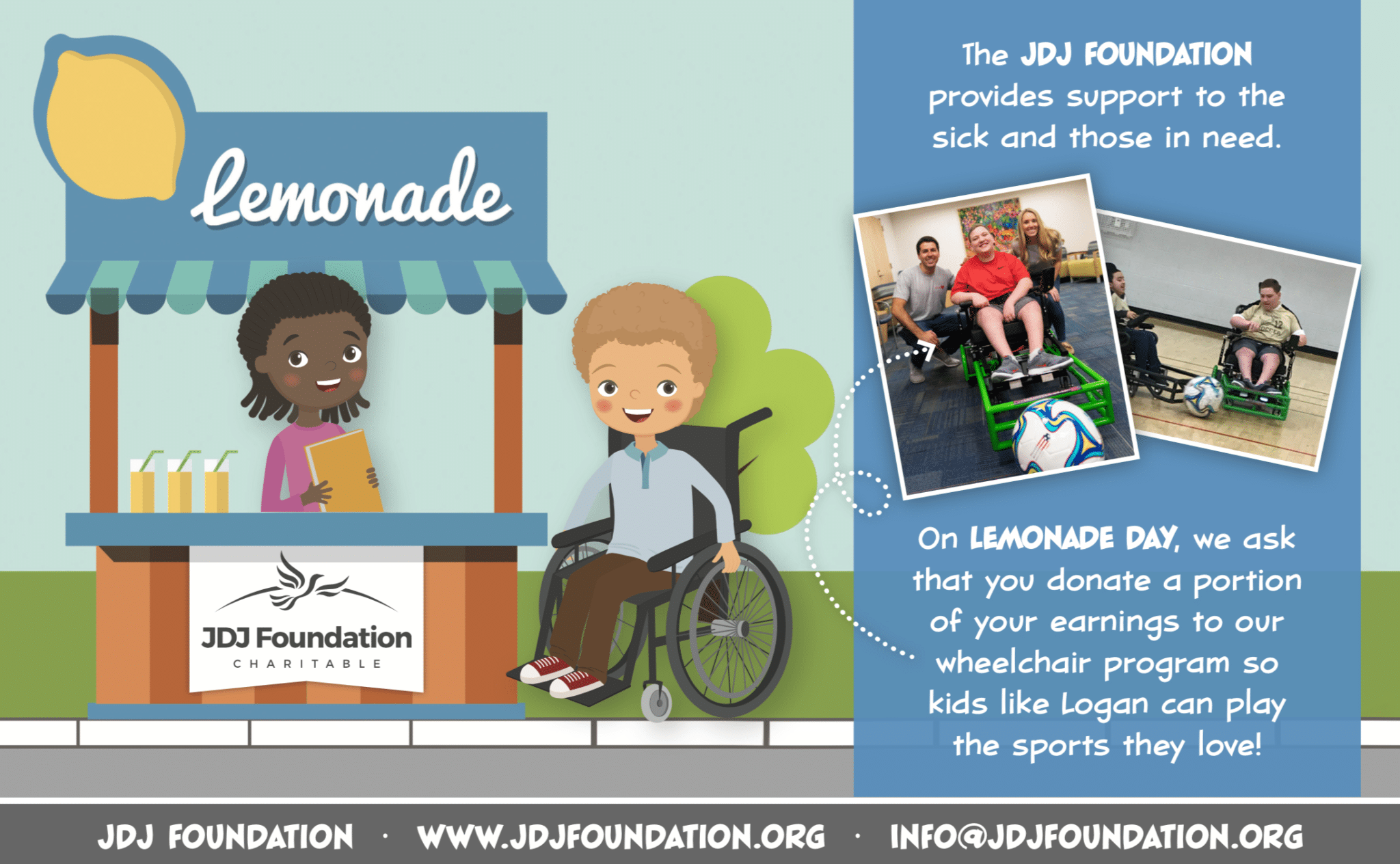 JDJ SCHOLARSHIP PROGRAM
Since the start of 2018, we have awarded 8 JDJ Scholarships totaling $20,000 to graduates in the tri-state area. Due to recent circumstances, we have extended our application deadline to May 29th. Do you know any qualified high school seniors? Why not encourage them to apply? The requirements are as follows and applications can be submitted directly on our website.


MIRACLE MUSTACHES RECAP
Even though our mustaches campaign had to be a little different this year, it still was a great success. Midway through our fundraising efforts, social distancing went into effect, but 9 guys still held strong and continued to grow their staches to support pediatric brain cancer research. We sent a $7,280 check to the Children's Hospital in Philadelphia and this officially fulfilled our $20,000 commitment we signed back at the start of 2018. We originally planned to donate this over 5 years, but thanks to the overwhelming support of this campaign, we have already surpassed our goal.
Big shout out to our highest fundraiser this year, Bobby Murray, and two newcomers, Thomas Grieb and Matthew DeSimone. Also, special thanks to everyone that donated to our efforts. We could not do this without your love and support. We hope to have the mustache bar event to celebrate our continued success when things settle down and social distancing is relaxed.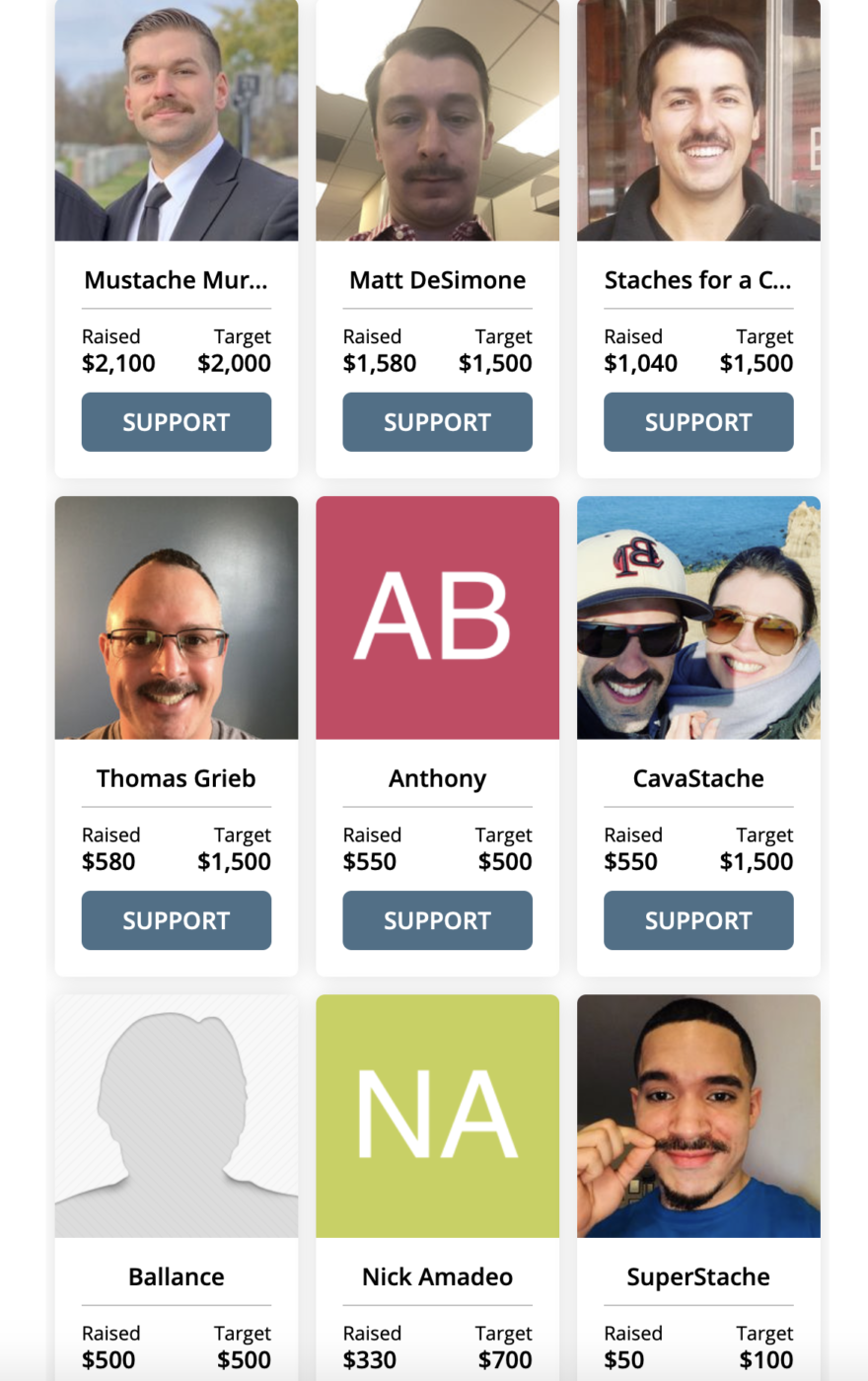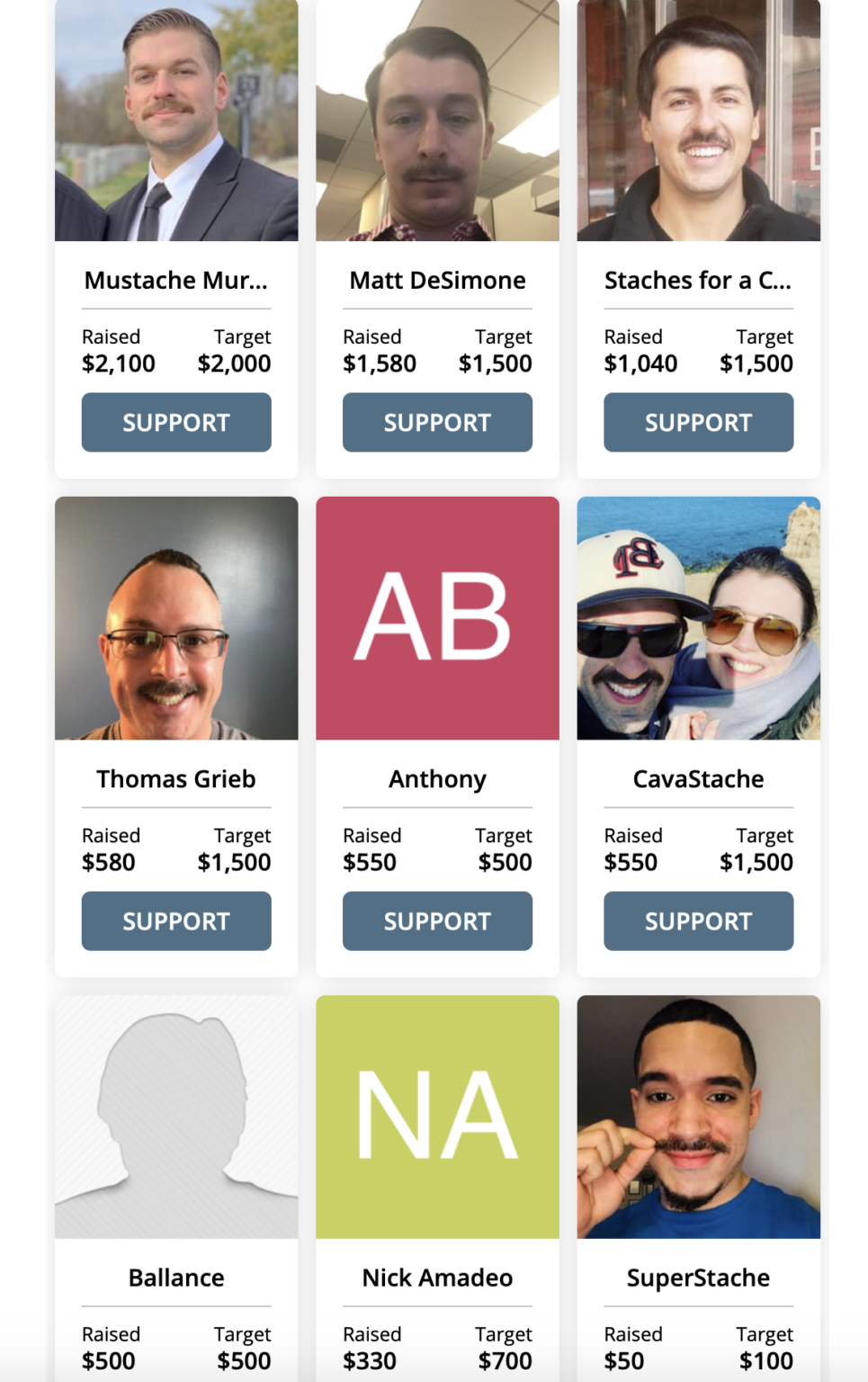 VOLUNTEER SPOTLIGHT
This quarter, our volunteer spotlight shines on Anthony Greco. Anthony is a cancer warrior from Long Island. He is currently in clinical trial treatments for a new brain cancer drug at MSK. His strength and bravery are extremely admirable, and we are proud to call him a friend.
We met Anthony at Cycle for Survival this past year where he once again got on the bikes to help raise money for others fighting cancer. His selflessness and compassion touched our hearts. He even rides the extreme ride each year where he pedals for 4 hours alongside his doctor.
Not only is Anthony raising money for rare cancer research, but he is also participating in a clinical trial that could provide research to help benefit others battling the same cancer. He is truly a brave leader who leads by example, and we want to thank him for all that he does for others fighting cancer. His resilience and courage are a true inspiration to all of us, and we continue to pray this new drug will help him.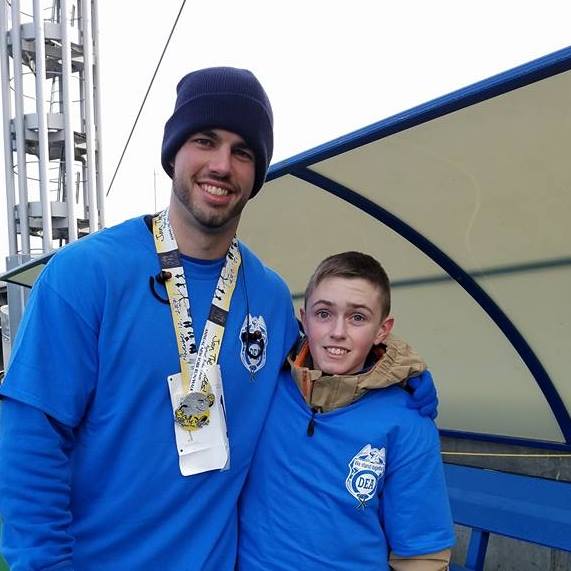 CHARITABLE SPOTLIGHT: SOCKS IN THE CITY
We would like to give a special shout out to a Fordham senior, Catherine Fernando, who started Socks in the City. Her nonprofit's mission is to donate socks to the needy while also taking it one step further. Each person they give a sock to is asked for their name and an interesting fact about themselves that they would like to share. The goal is to fill the physical need for socks as well as the emotional need of being seen and heard as a unique individual.
We sent her a $500 donation back in January and are extremely proud to be supporting her work. It is truly impressive all that she has accomplished while still at school, and her future is very bright. Show your Ram pride, and please help her with a donation if you can. DONATE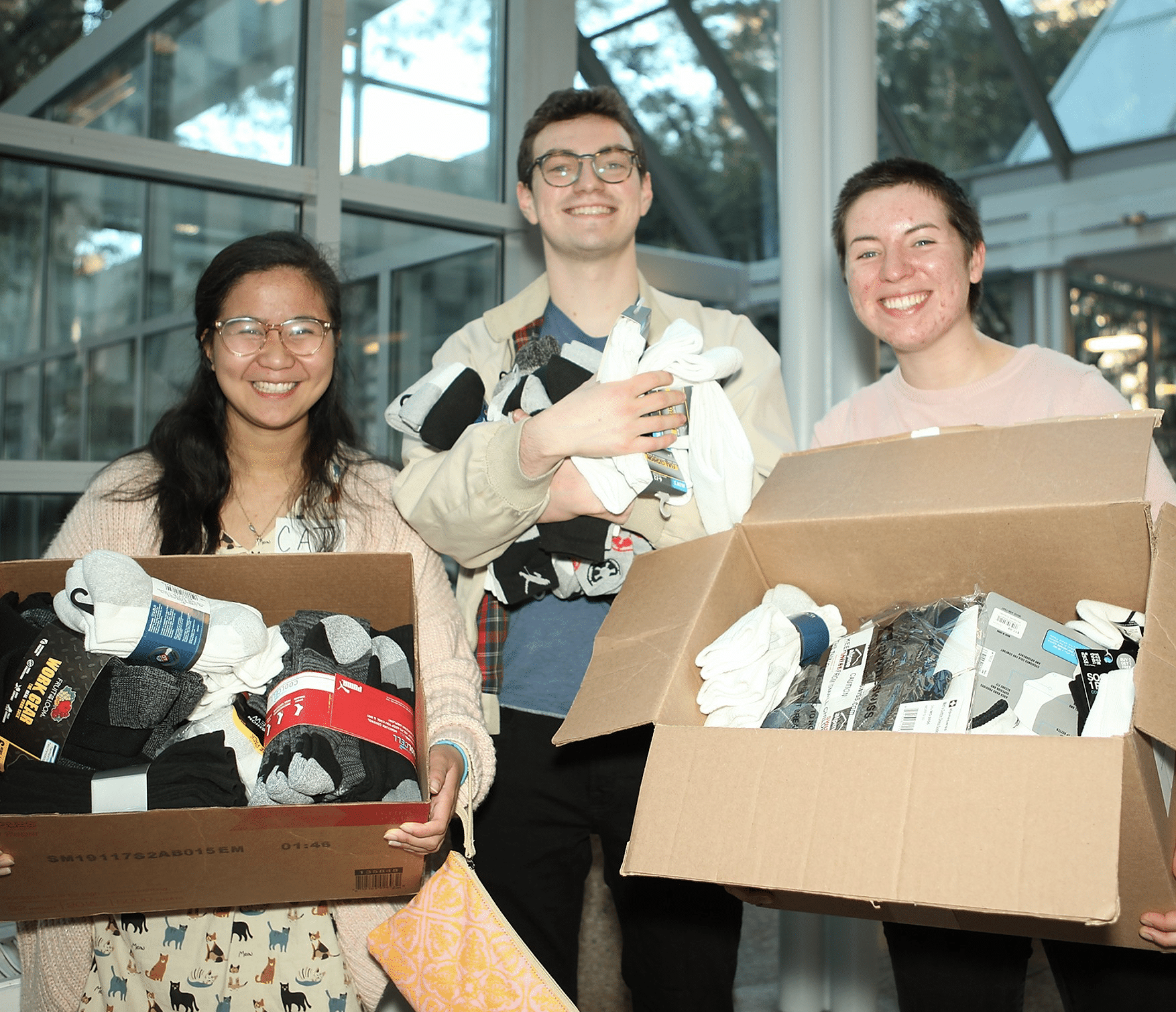 THE POWER OF PRAYER
During the most stressful of times, saying the Serenity Prayer and Rosary can be calming and helpful. Prayer is considered a form of meditation and these truly do help! Give the rosary a try if you have 15 minutes before bed. You can even use your fingers if you don't have rosary beads.
Serenity Prayer: God, grant me the serenity to accept the things I cannot change, courage to change the things I can, and wisdom to know the difference