February 2020 Monthly Update
JDJ FOUNDATION SCHOLARSHIP PROGRAM
Our scholarship program is now accepting applications. We are proud to offer a $2,500 to support high school students looking to continue their education at a four-year university in the NYC tri-state area. Submissions are due by April 27th and further details can be found on our website. MORE DETAILS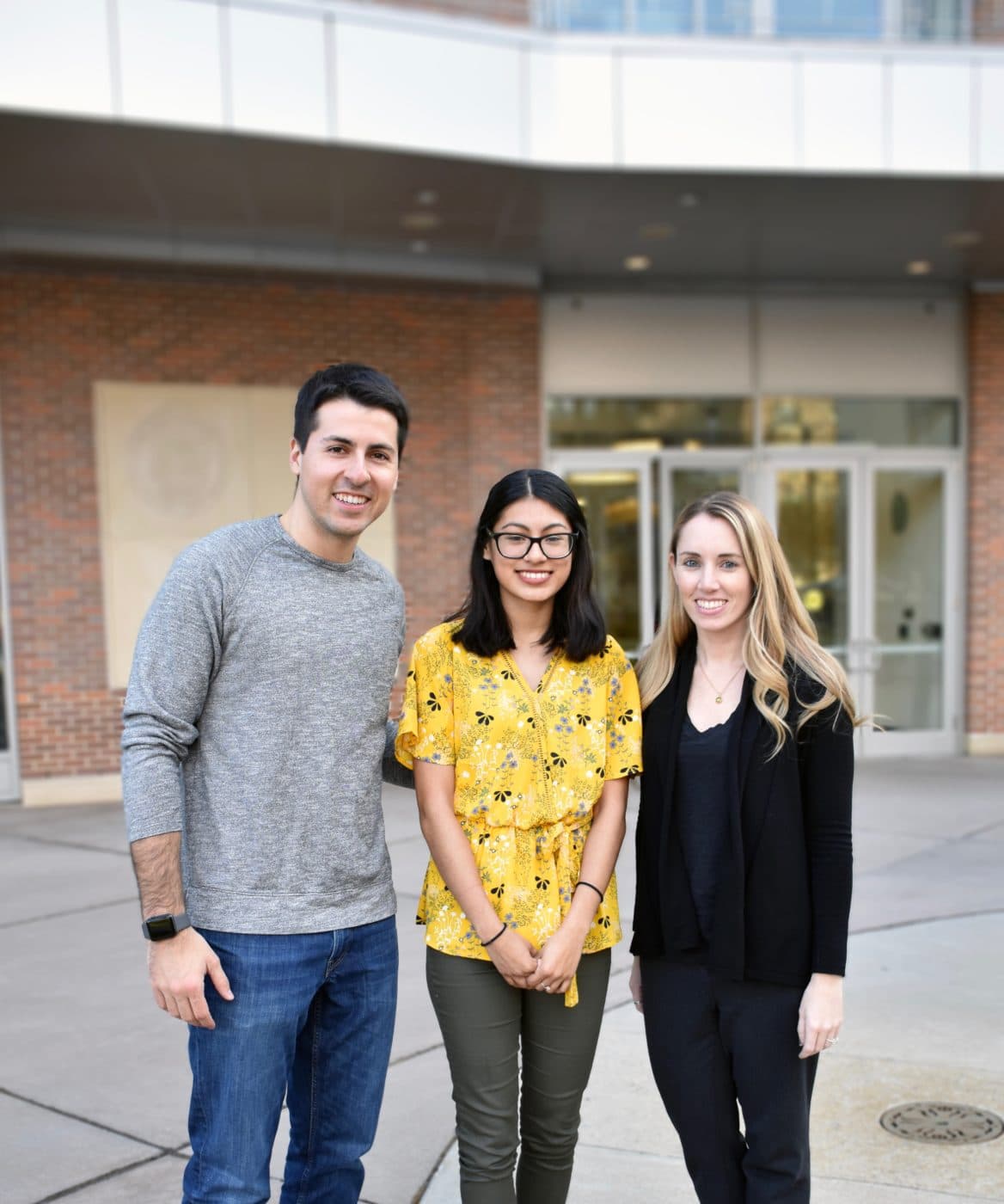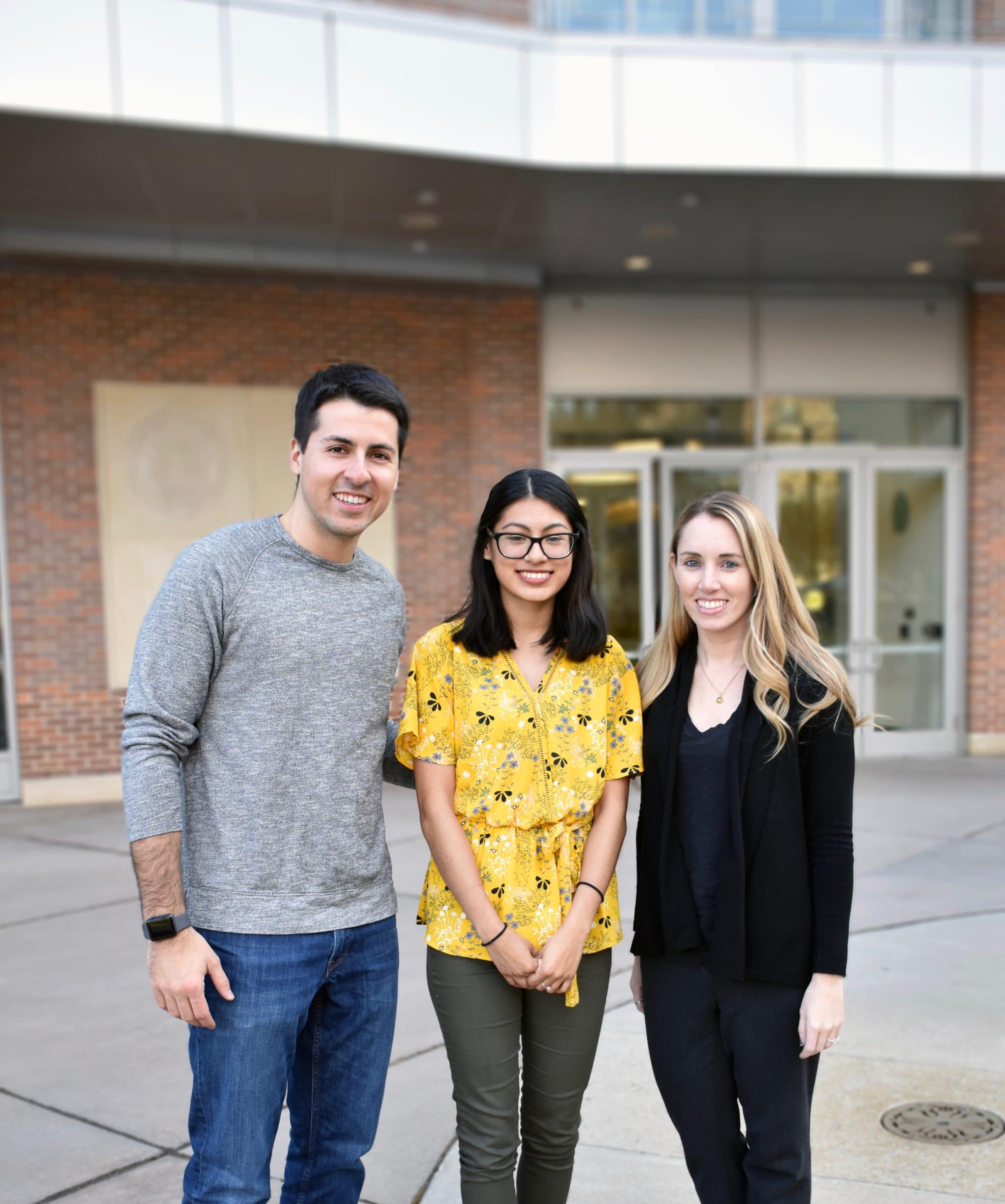 WINTER LUNCH
February was definitely one of our busiest months yet. Allyson kicked it off by attending the Society of MSK's Winter Lunch at the Rainbow Room. Along with Smartflyer's Kayla Douglas, they both had a wonderful time supporting Memorial Sloan Kettering and networking with some NYC's finest. This event alone raised over $550,000 for Precision Medicine for MSK Kids, led by Dr. Andrew Kung, Chair of the Department of Pediatrics. The lunch actually takes place every year and is predominately all women. It is a great opportunity to learn about the amazing advancements taking place at MSK.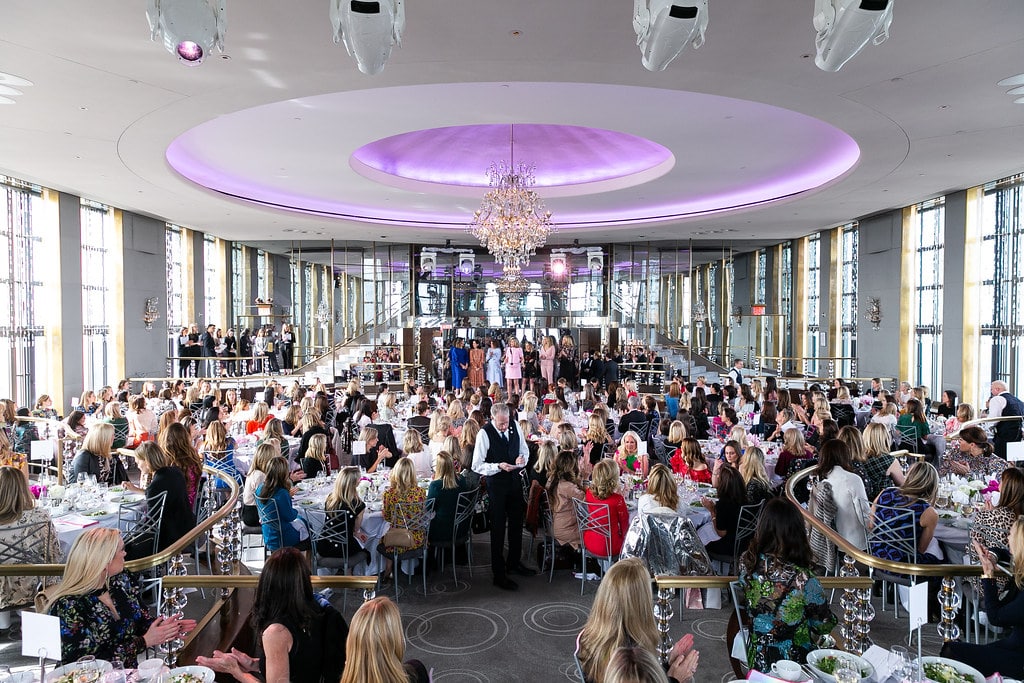 KYLE PALMIERI FOUNDATION GALA RECAP
Learning about all the work Kyle and Ashlee Palmieri do with their foundation for the military was a tremendous experience. We are so proud to be supporting their efforts and to have been a sponsor of their Military Ball at the Venetian in Garfield, NJ. Our sponsorship allowed 5 gala tickets for military members as well as a JDJ table. It was a fun night reconnecting with one of St Peter Prep's best and getting to mingle with the Devils and other hockey greats. We are looking forward to next year and getting even more of the JDJ family to attend.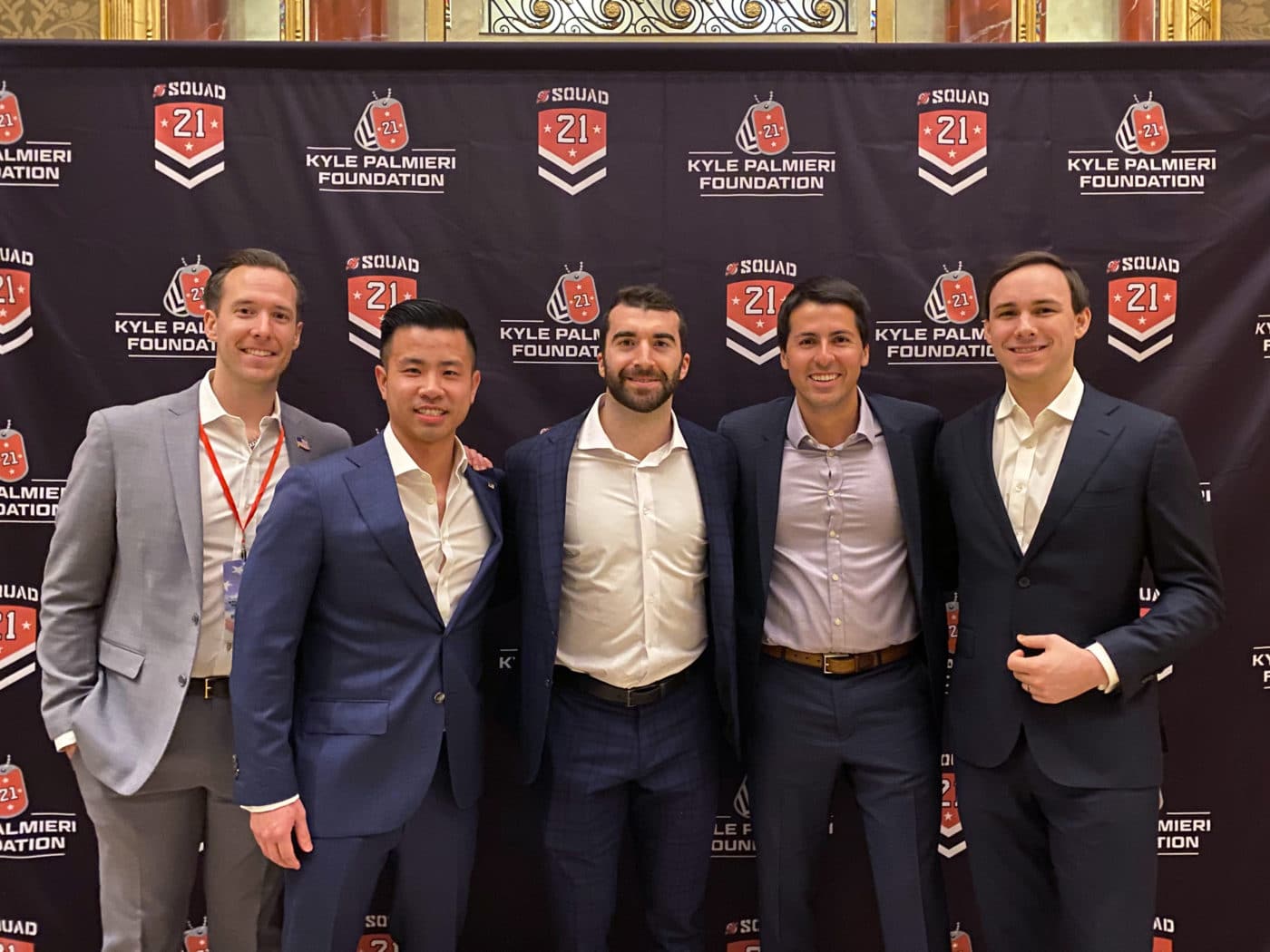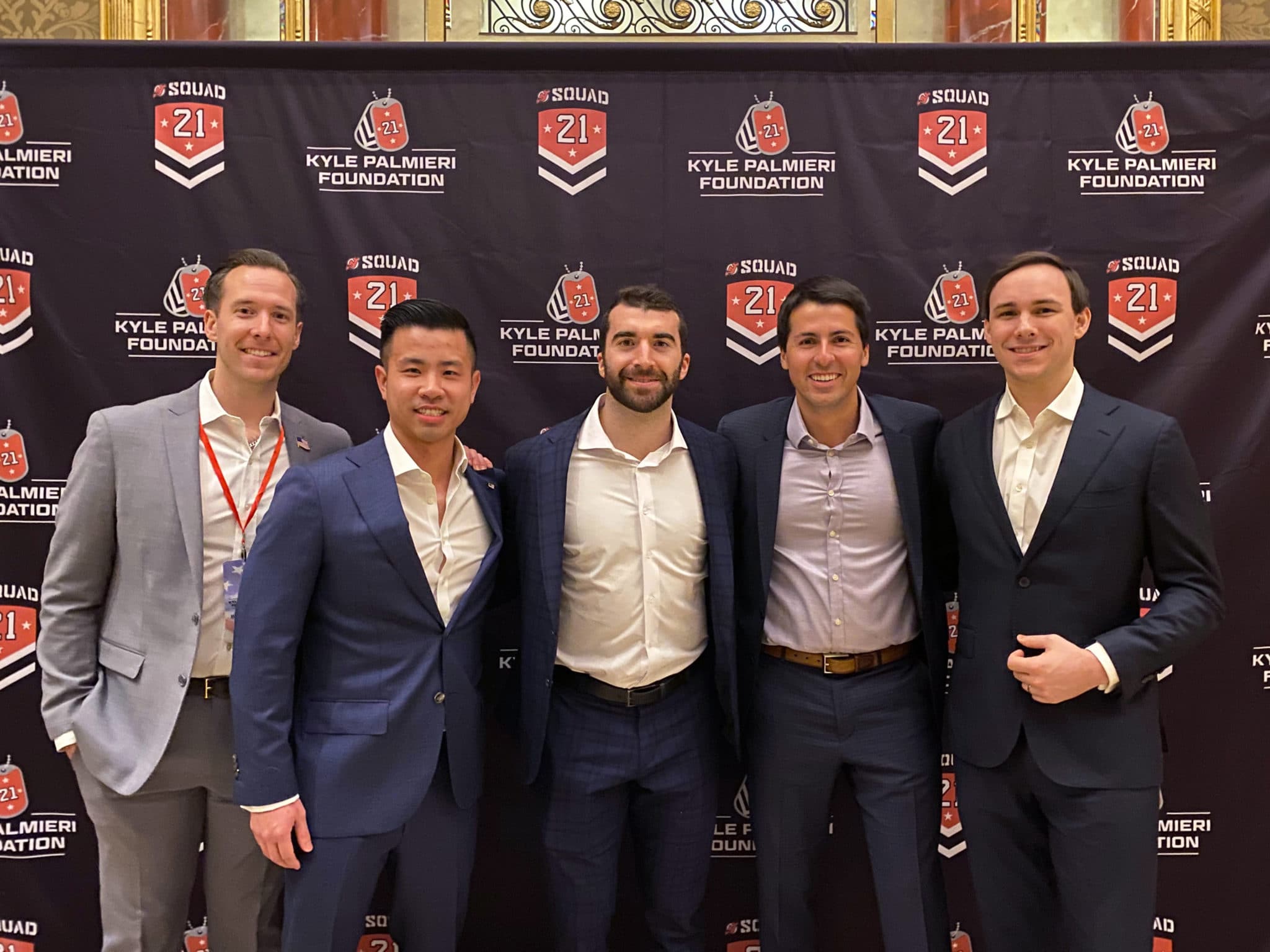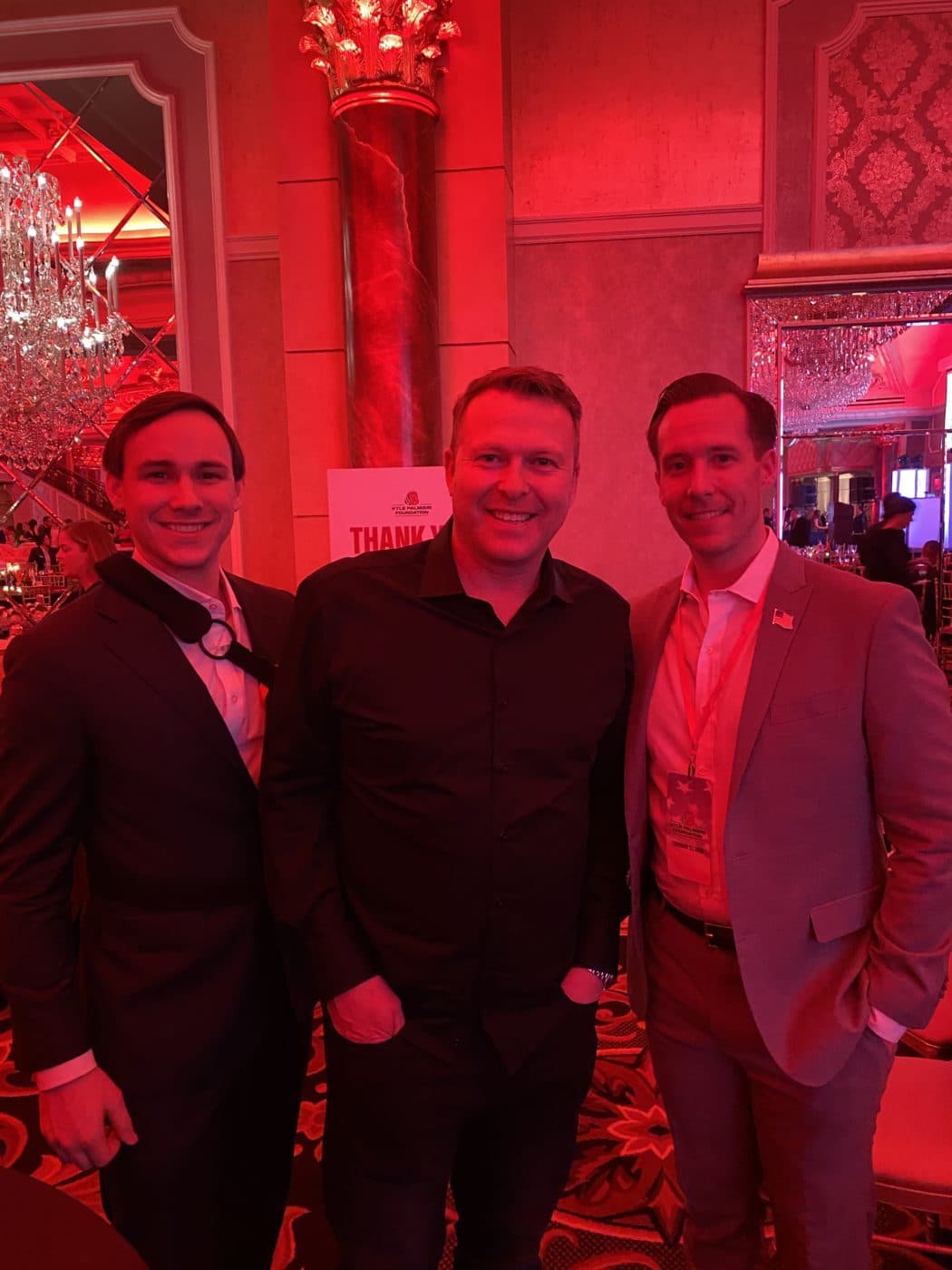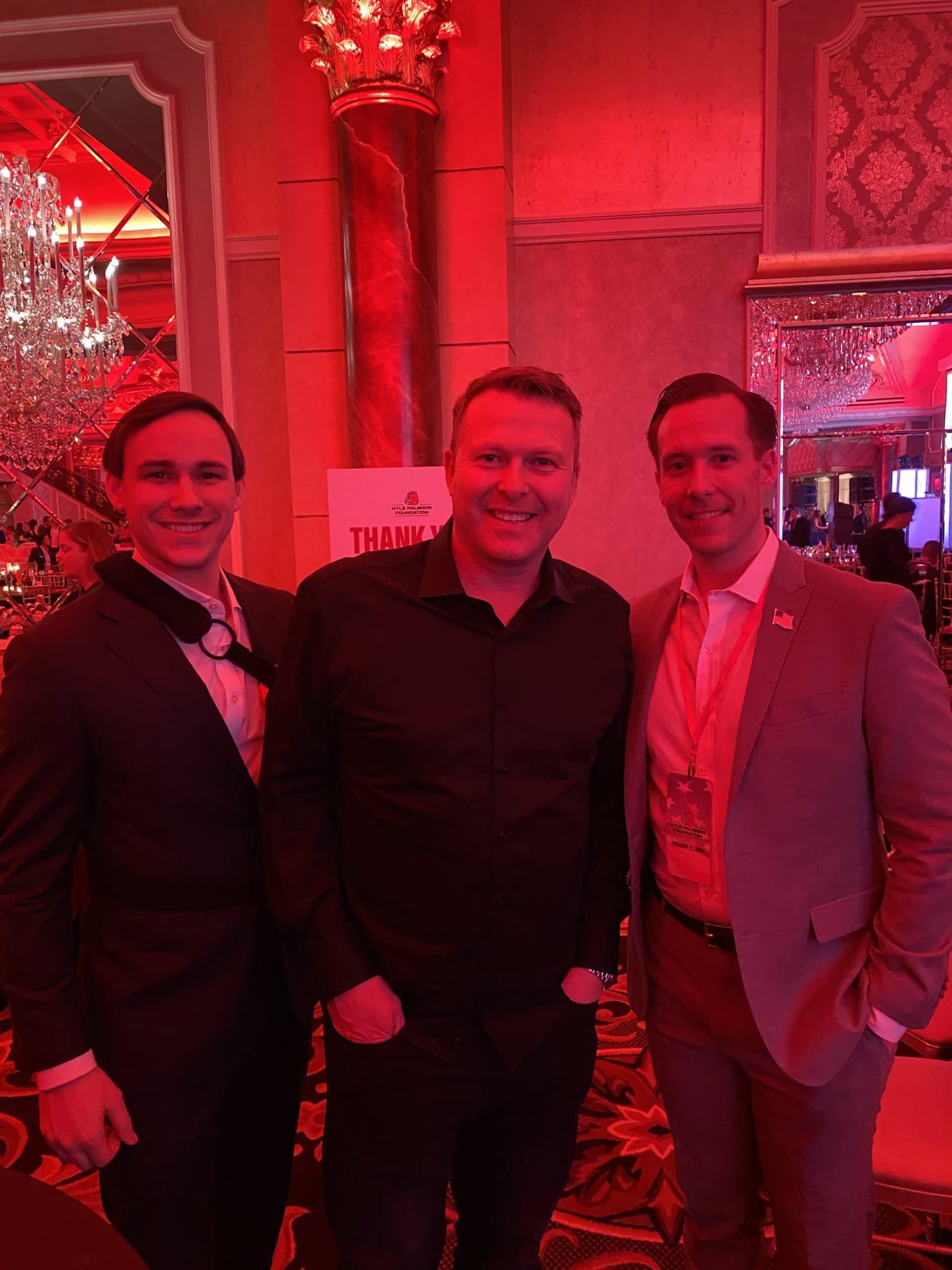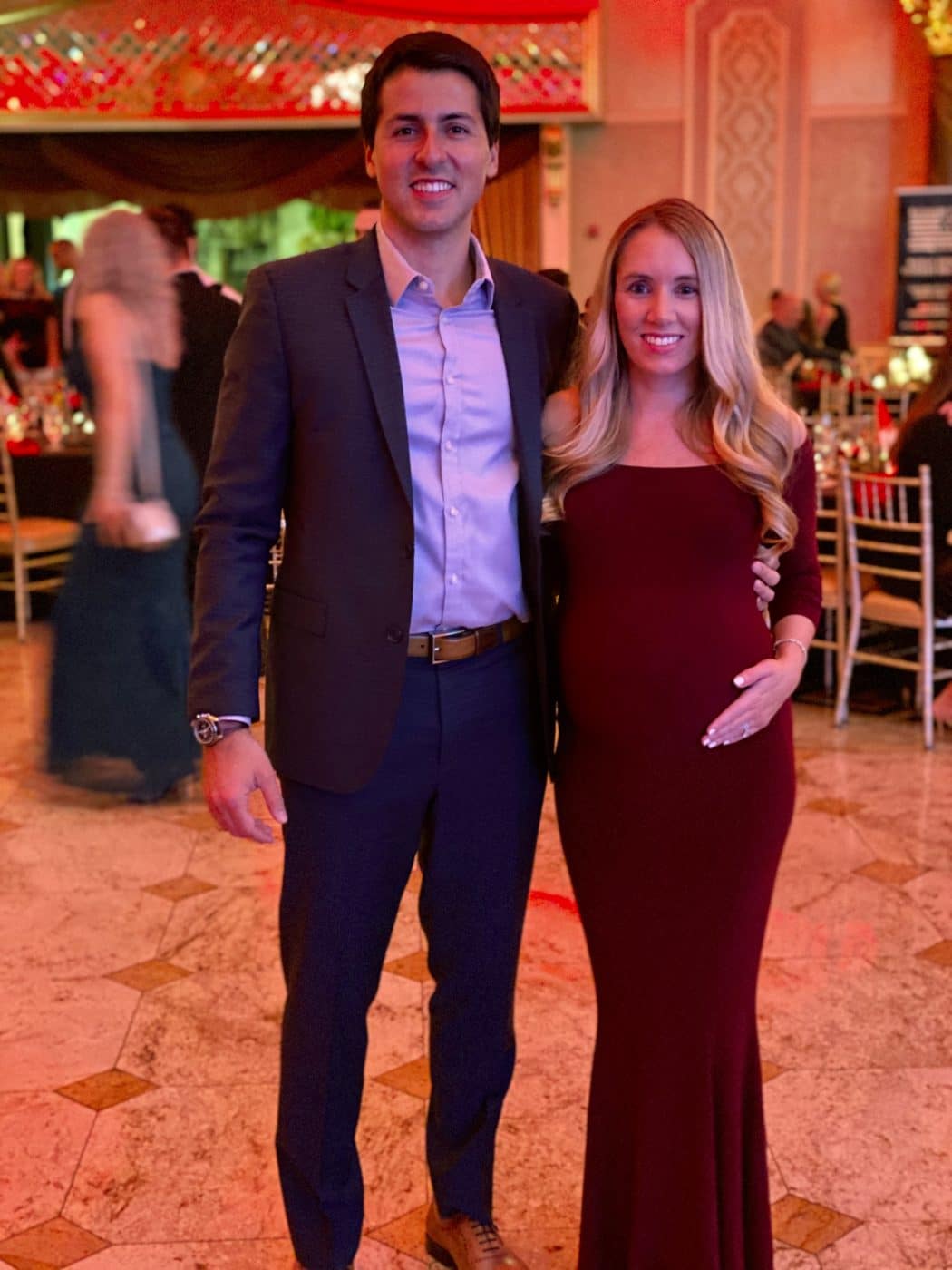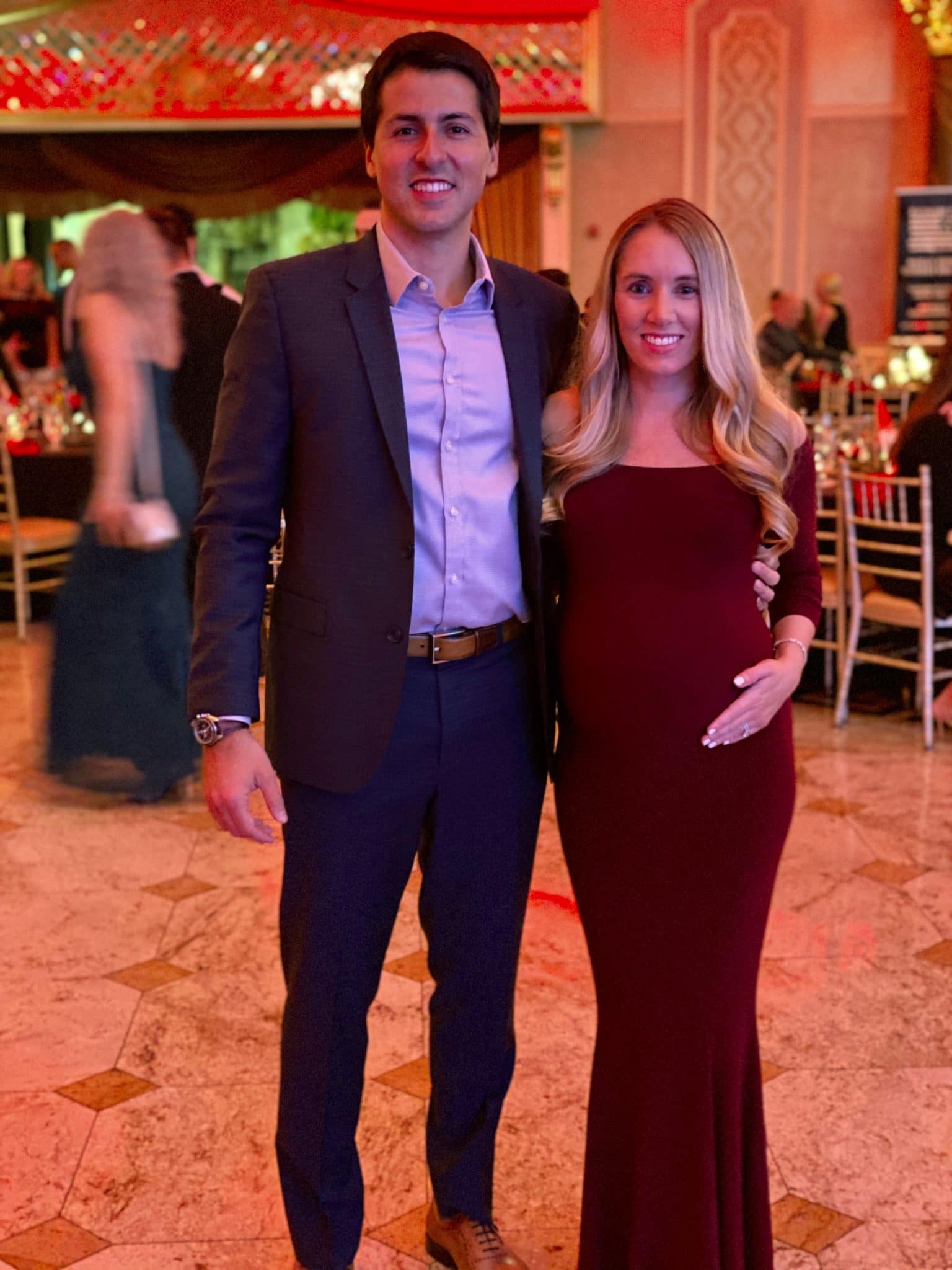 CYCLE FOR SURVIVAL RECAP
This was the 4th year we participated in Cycle for Survival and it marked a major milestone for Team JDJ. To date, our team fundraising efforts have surpassed $250,000 raised for Memorial Sloan Kettering. We are so proud of the impact this event continues to make on cancer and are so thankful for the support we have received.
On Friday February 21st, 43 JDJ riders once again got on bikes to pedal to beat rare cancer. As always, it was a fun night filled with positive vibes and intense energy focused on letting cancer know it isn't winning. Big shout-out to all of our new riders and so much thanks to everyone who fundraised and donated. Team JDJ's very own, Dan Cava, shared why he rides every year and the impact this event has had on his life. His words were truly inspiring, and we are so proud of his strength and fortitude.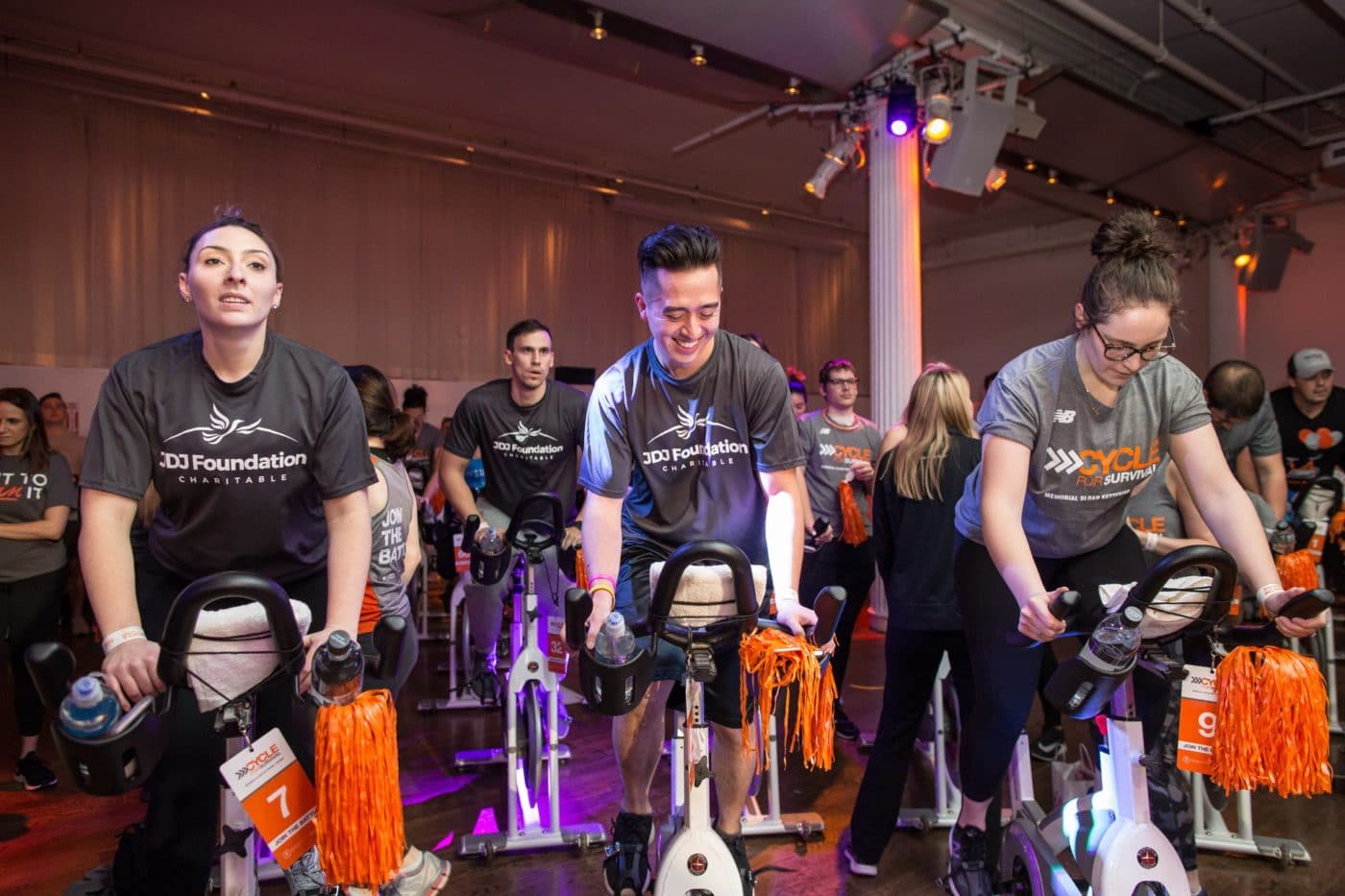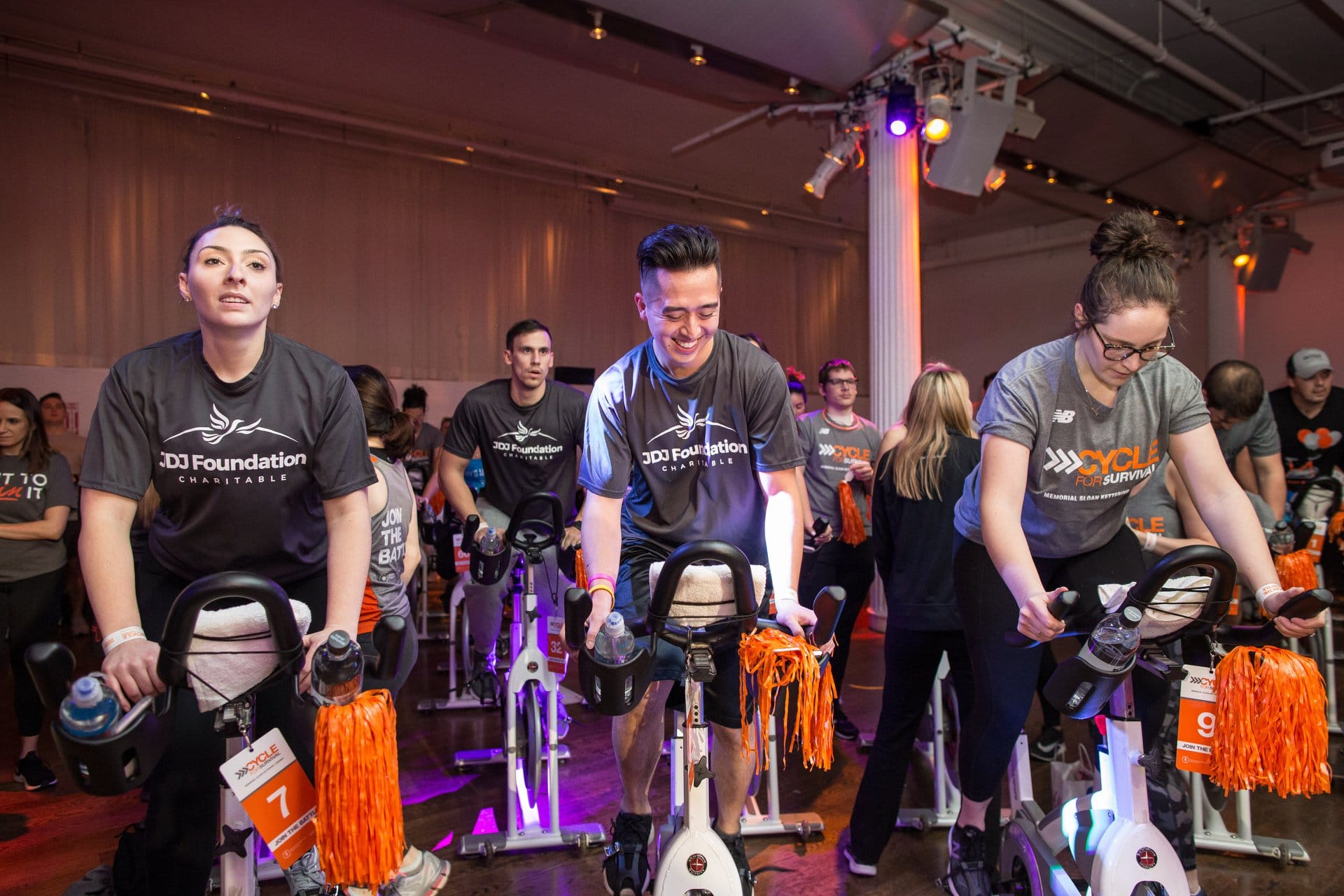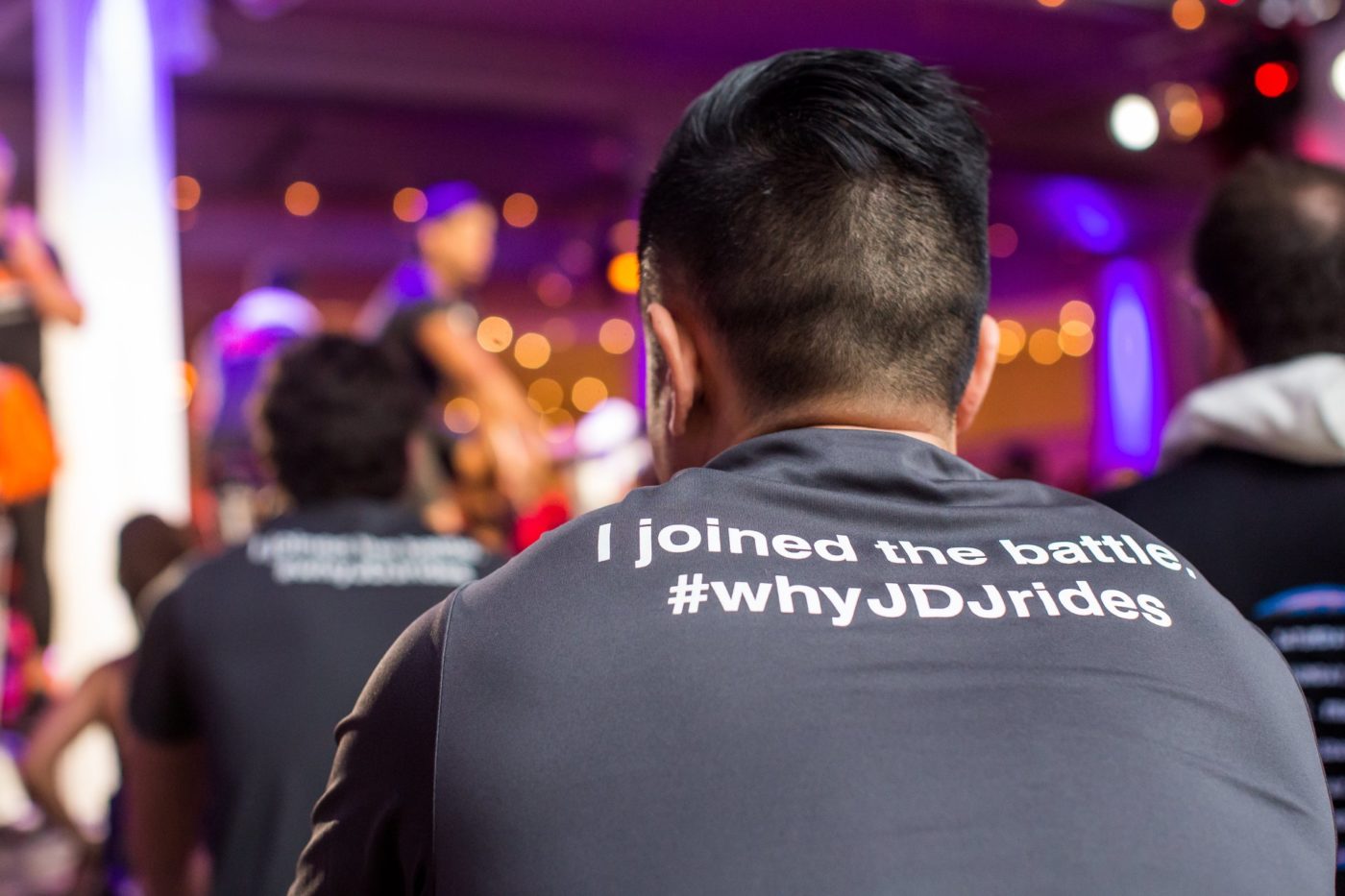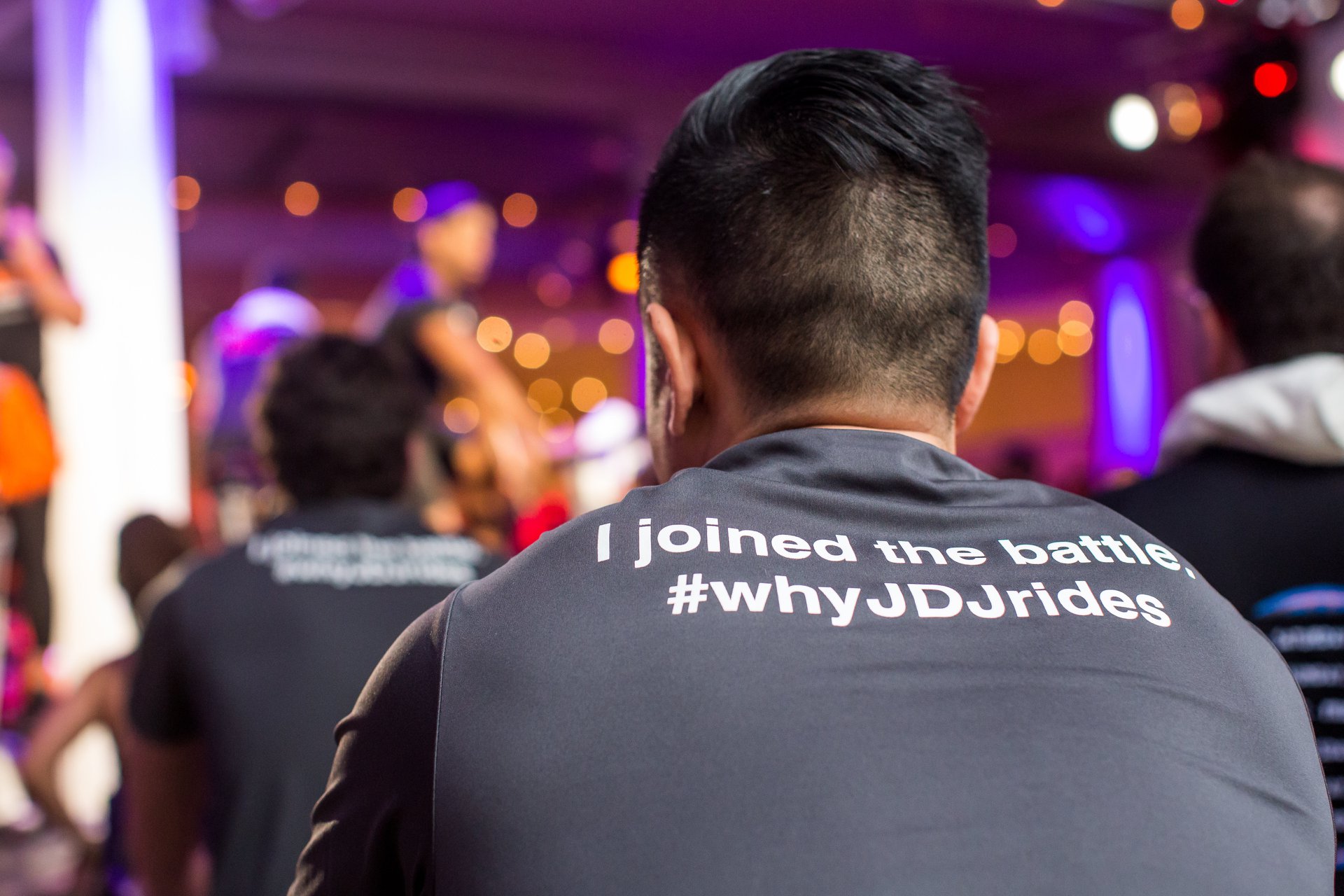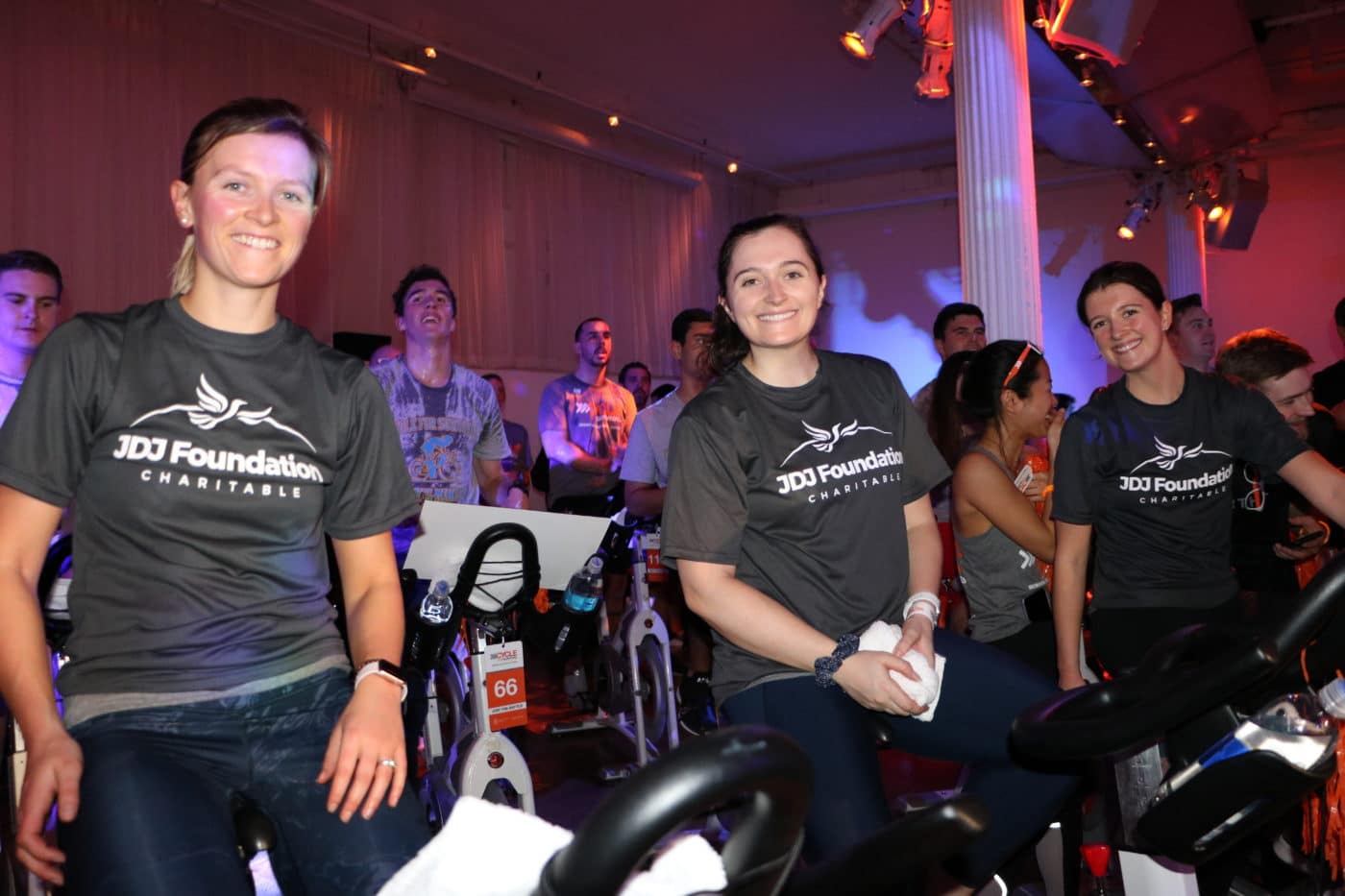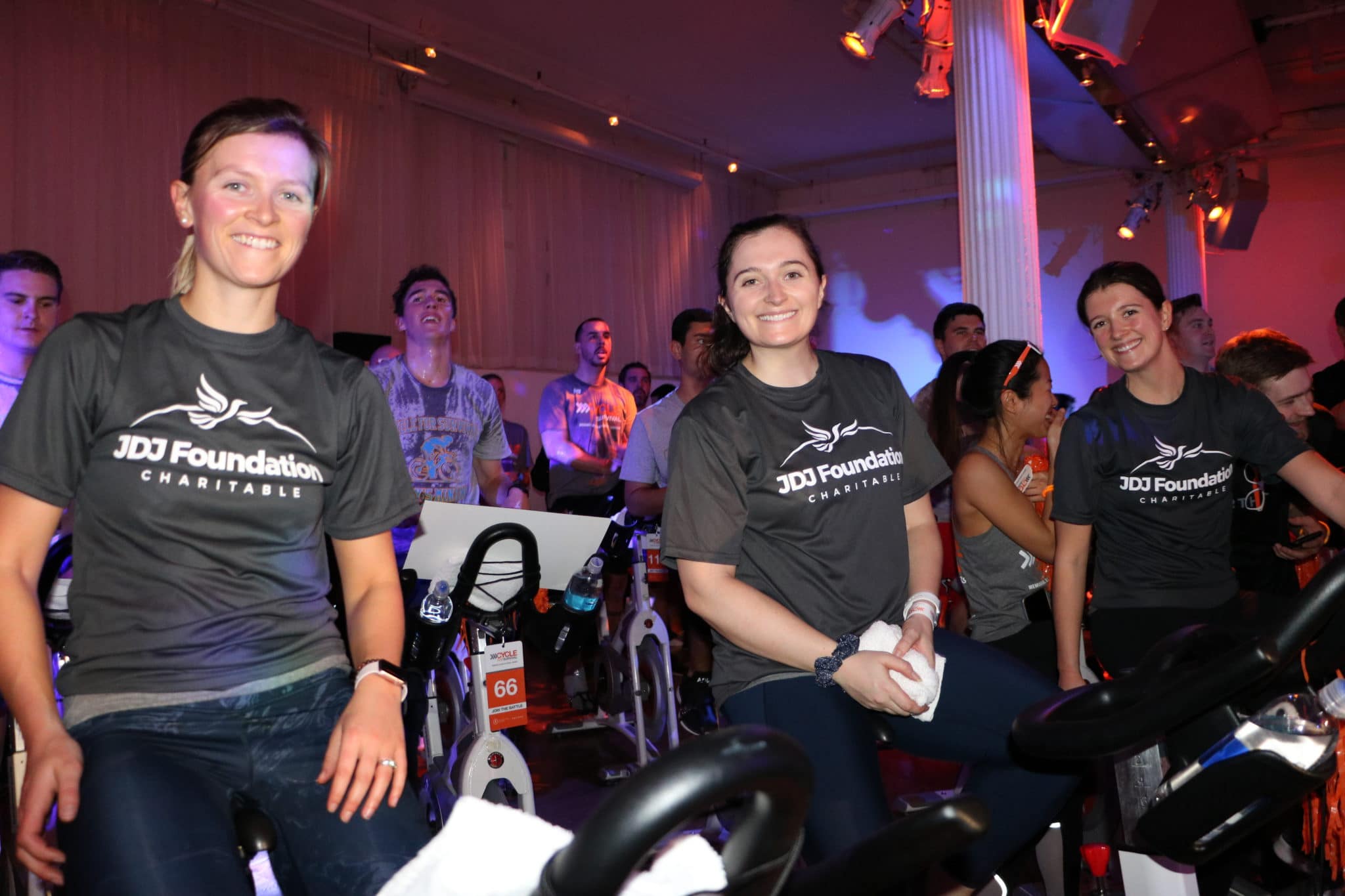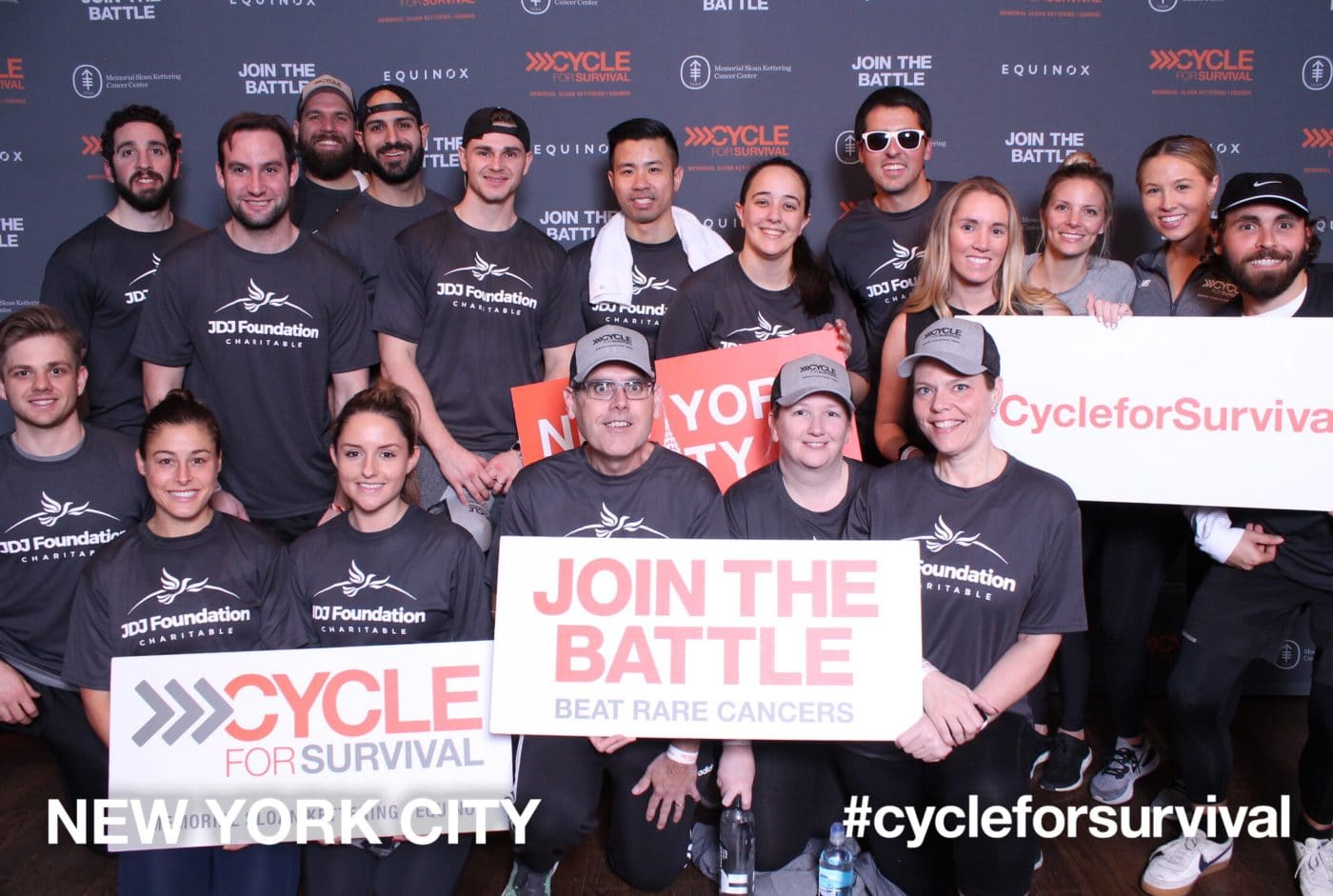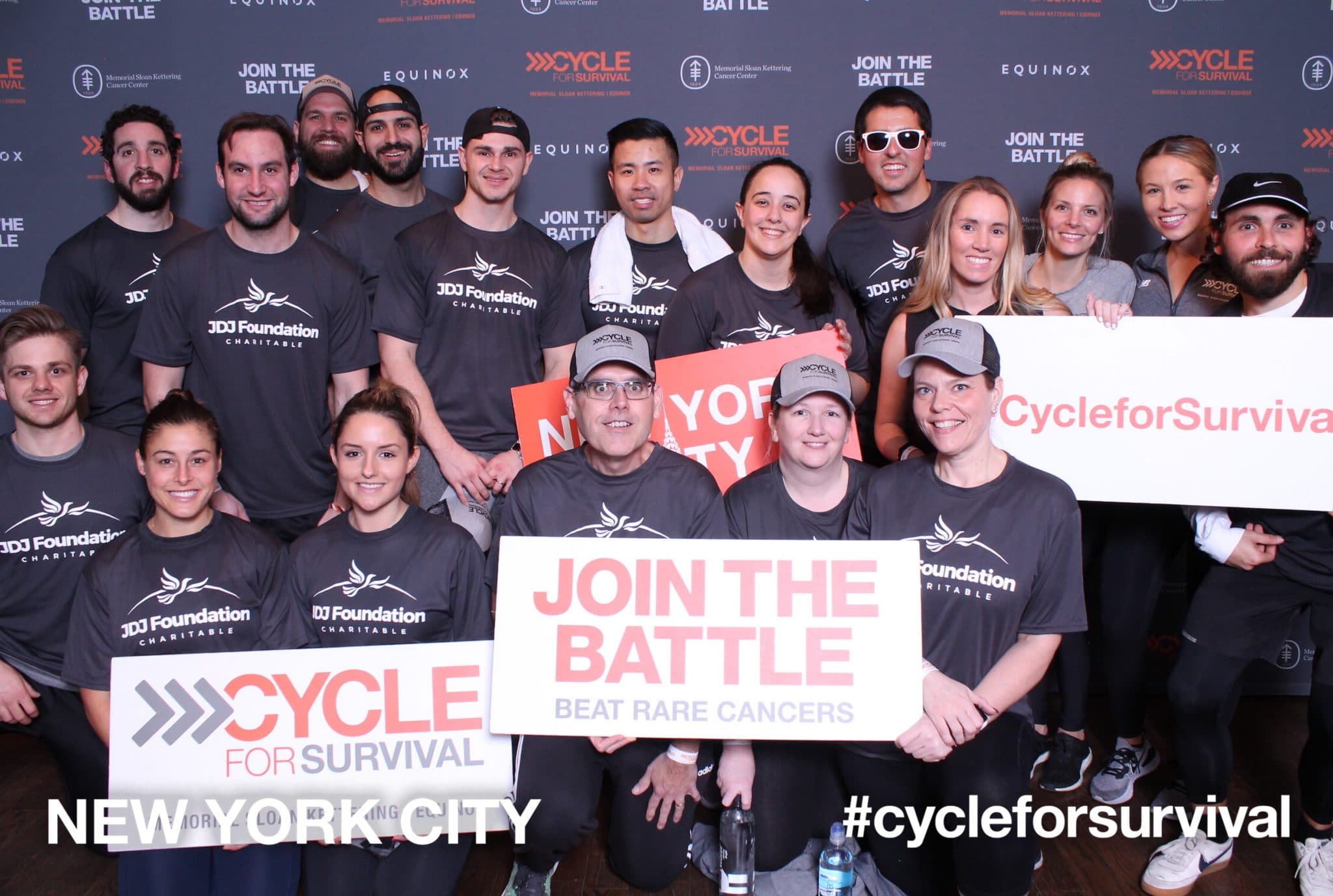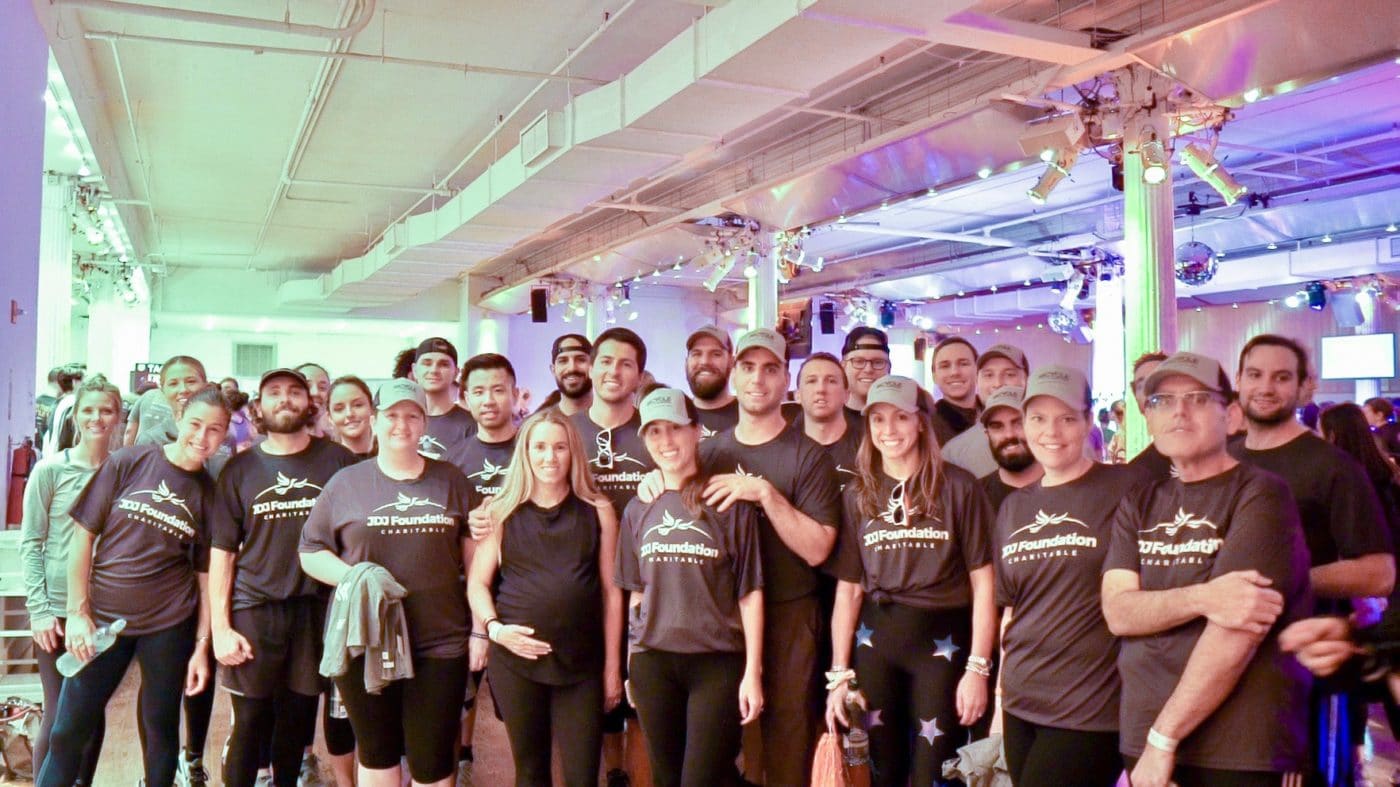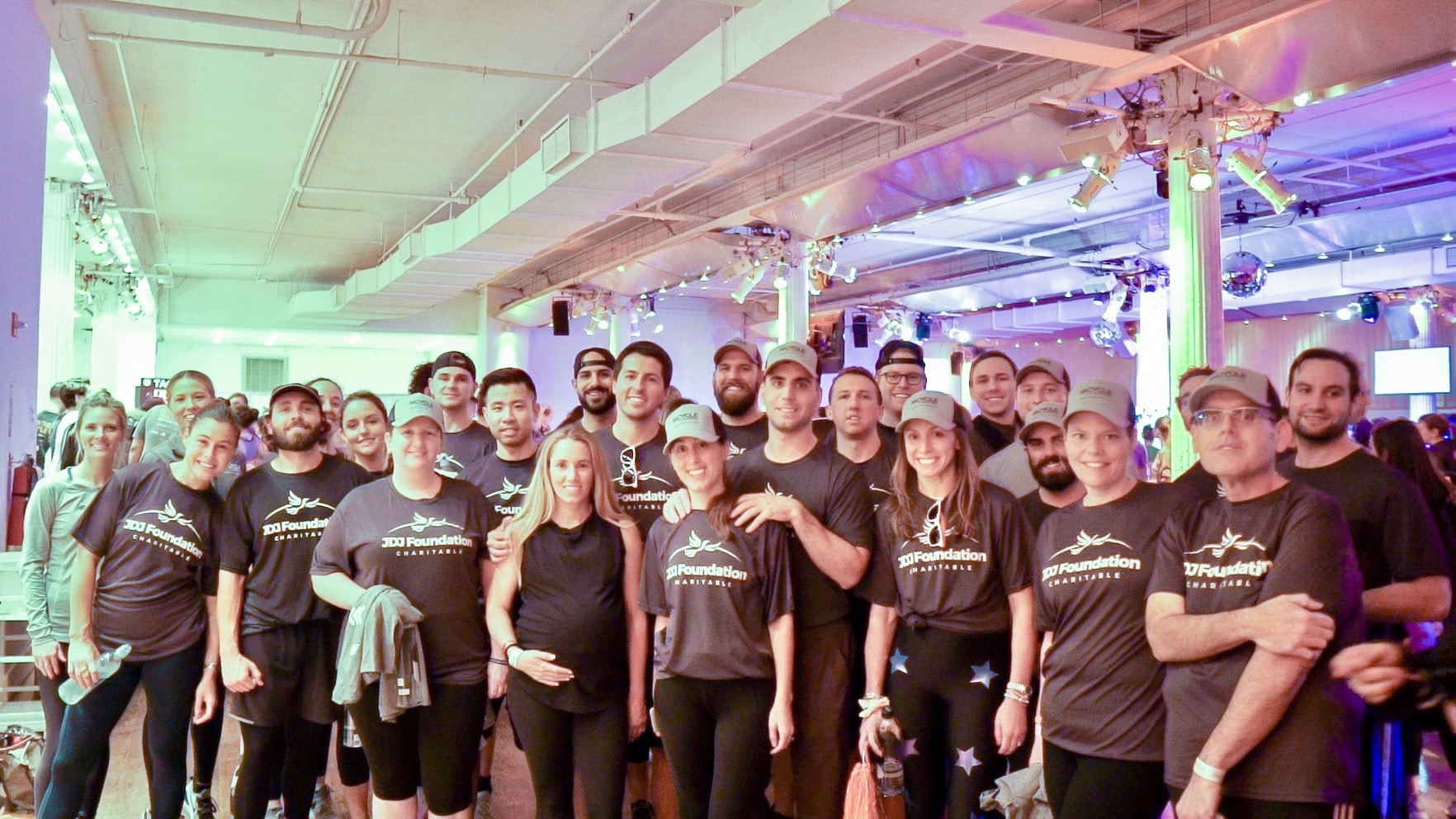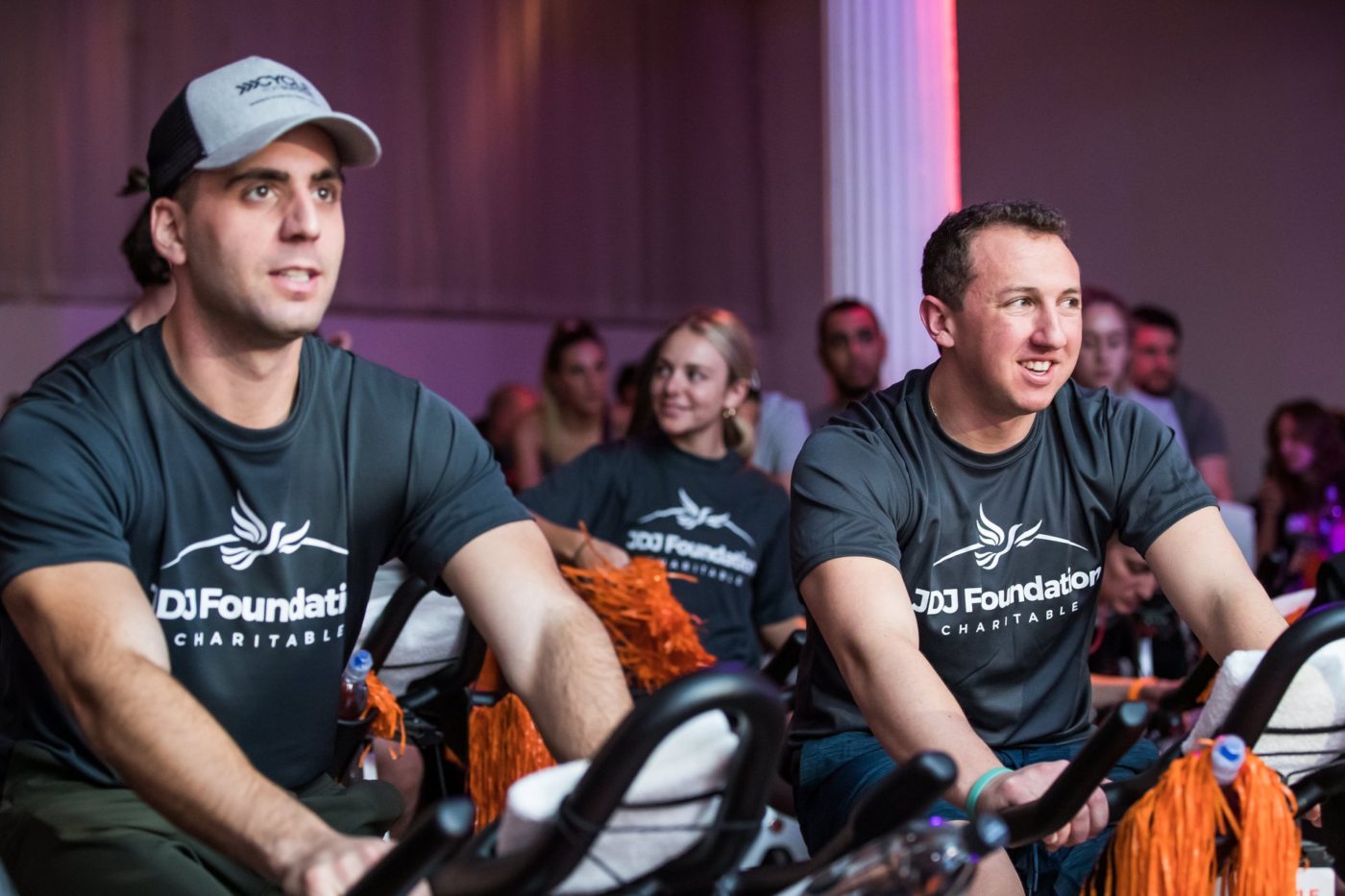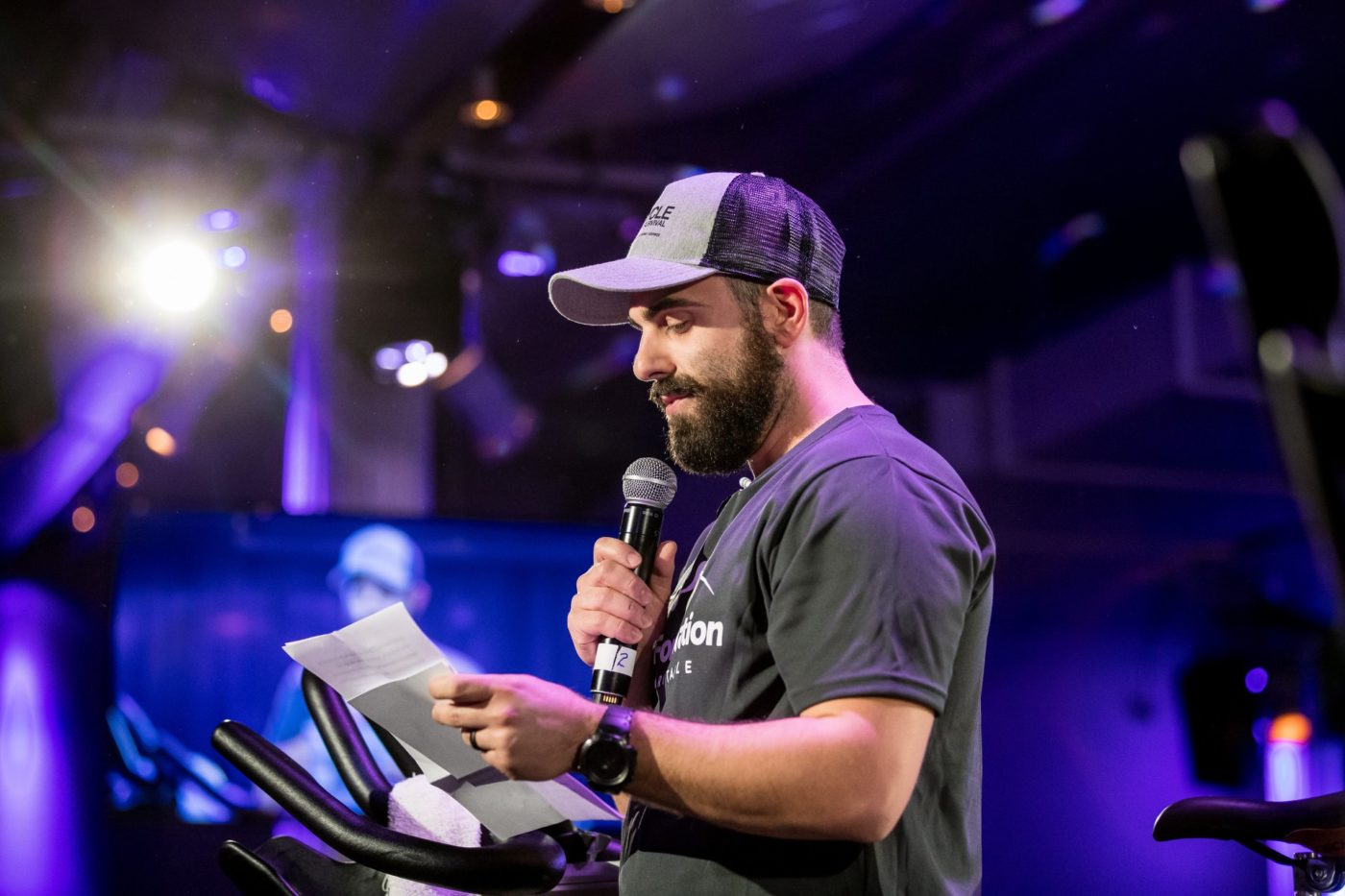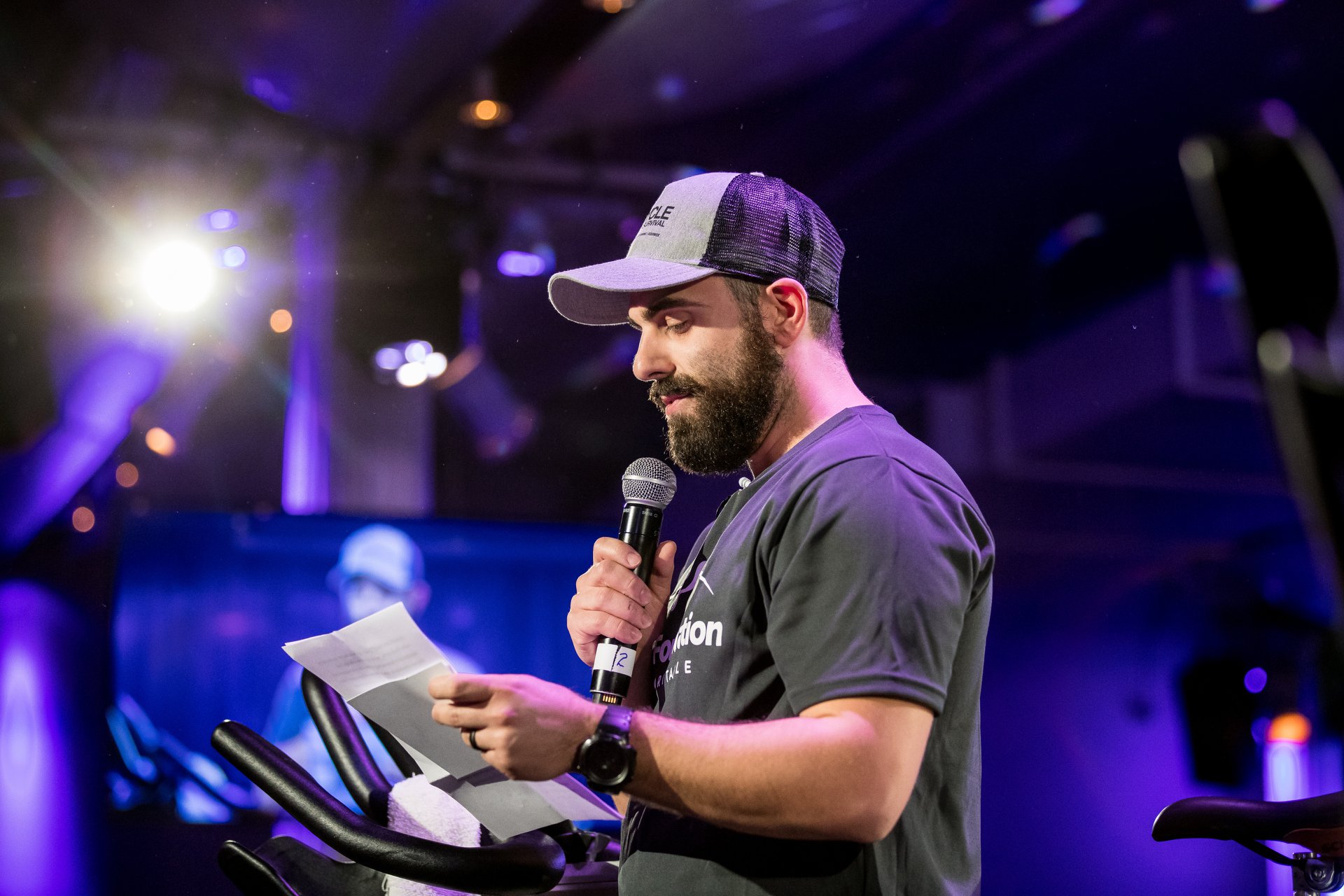 CHOP MIRACLE MUSTACHES
This is the second year we are doing our #MiracleMustaches campaign. It all started last year when we decided to honor Joseph Blauvelt and Joseph Watkins. Both of them had incredible mustaches for most of their lives. Unfortunately, both also passed away from brain cancer. We decided to honor their legacy by growing mustaches to raise money and awareness for kids fighting the same illness. We even took it one step further by bringing care packages to the hospital filled with toys and mustaches, and it was a huge success.
As it is already March, we are proud to say we are growing mustaches again for a cure and already delivered our care packages to the Children's Hospital in Philadelphia. This time, we increased our delivery to over 60 packs filled with pillow pets, toys and mustaches for the kids in the neurology department and main inpatient unit. The hospital was so grateful for our delivery last week and excited to see us leading this campaign again.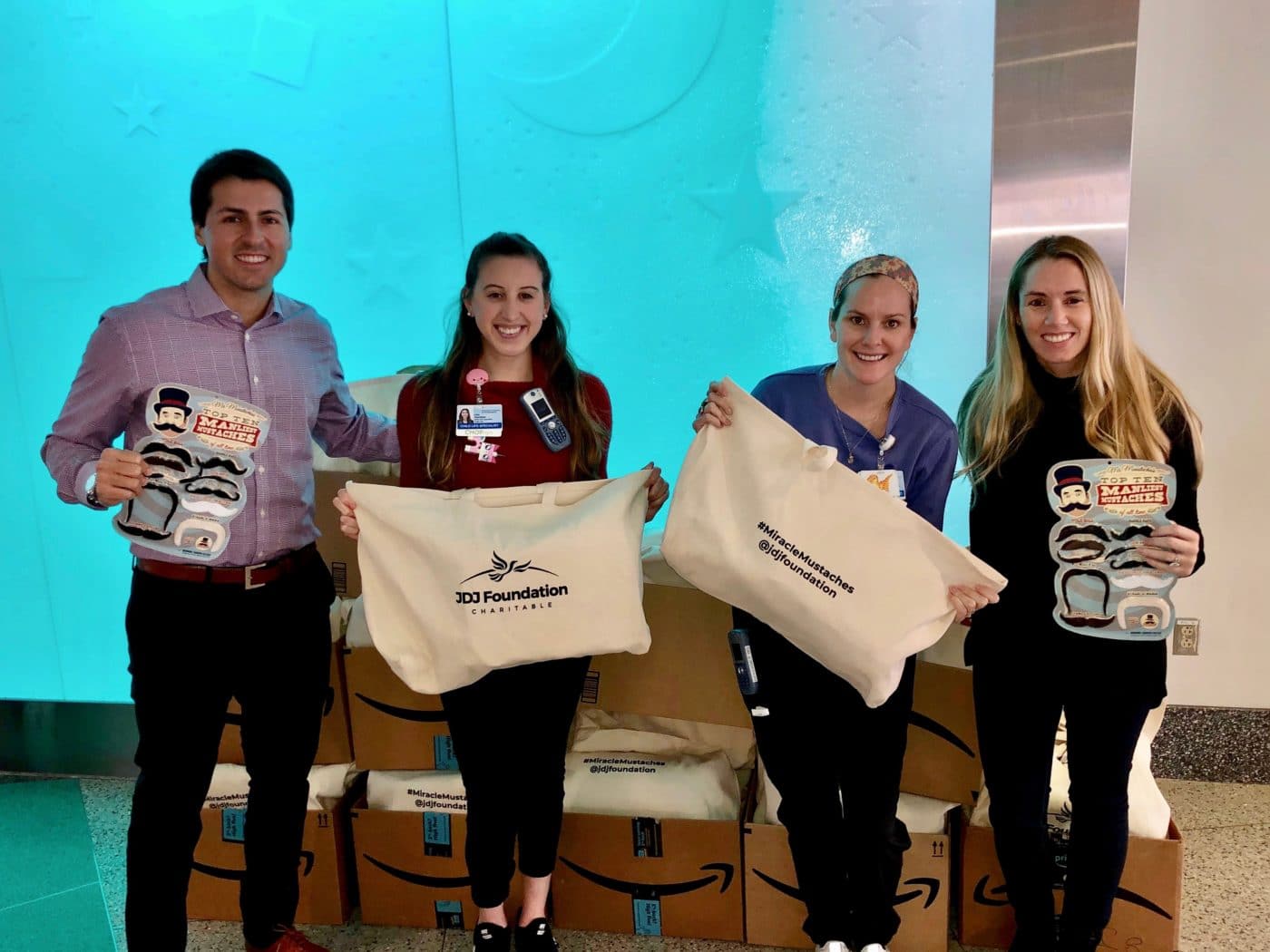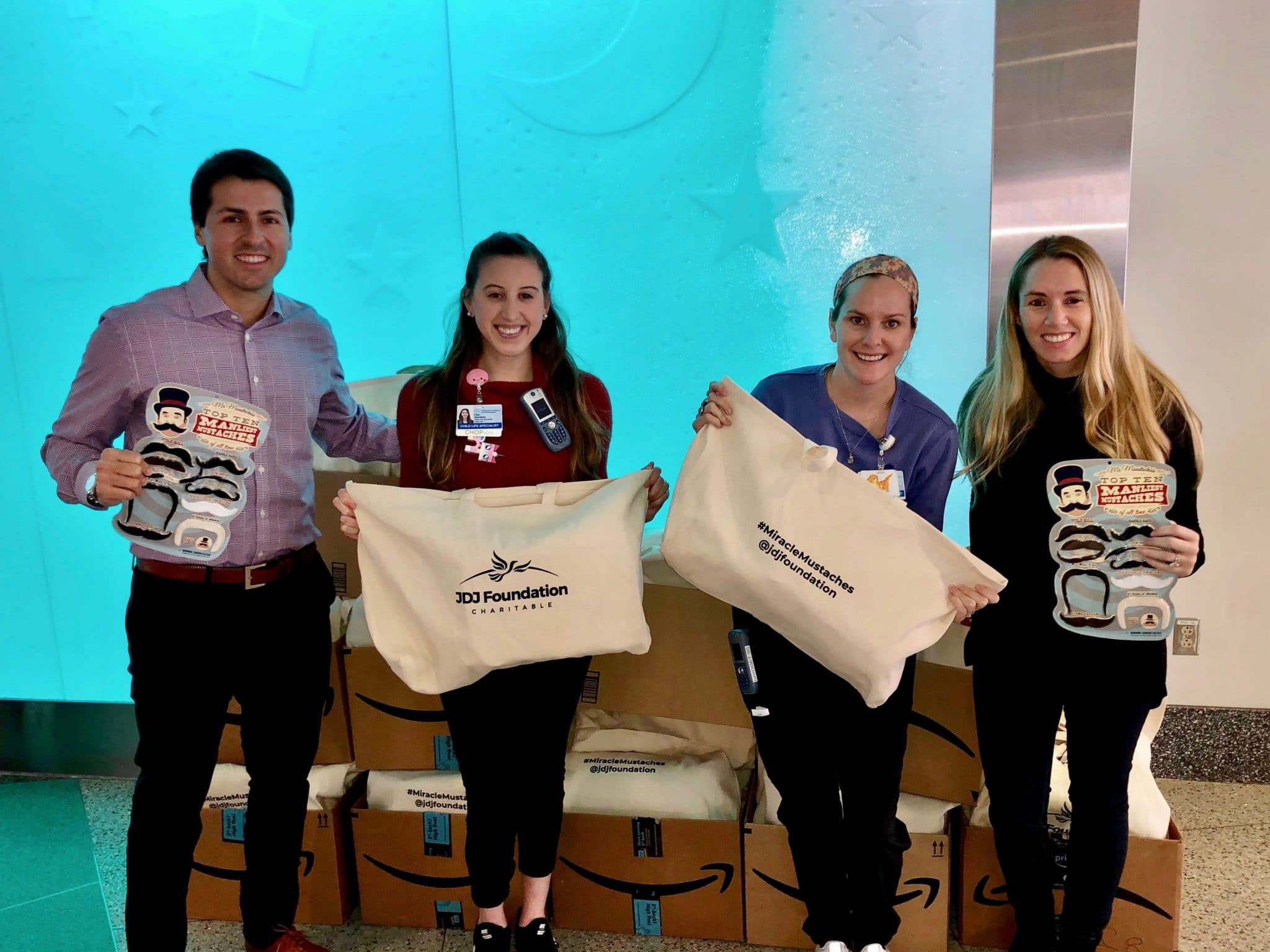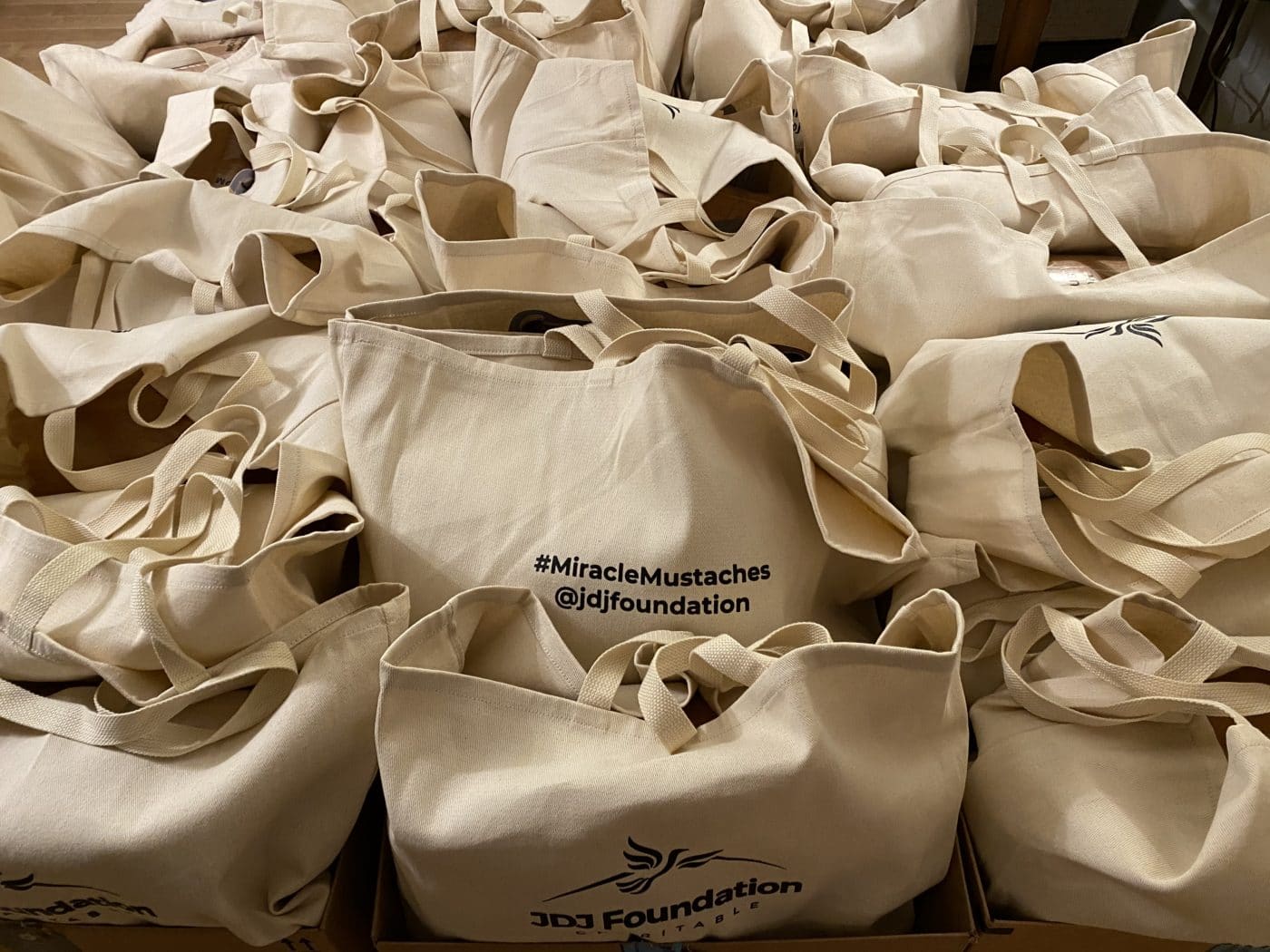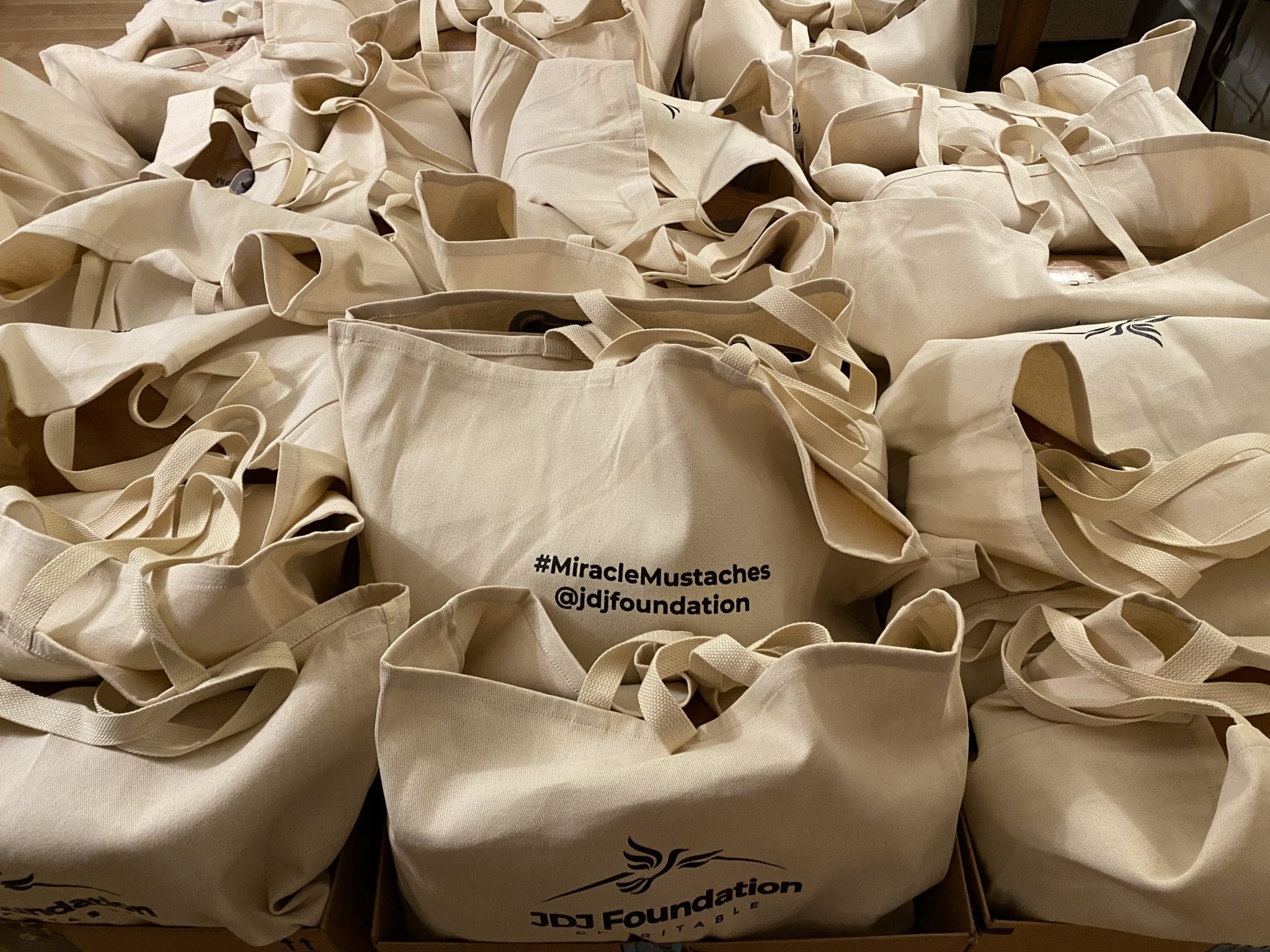 Now our participants are focused on growing their best 'staches to help raise money for our JDJ research fund which is focused on pediatric gliomas in the optic pathway. CAMPAIGN PAGE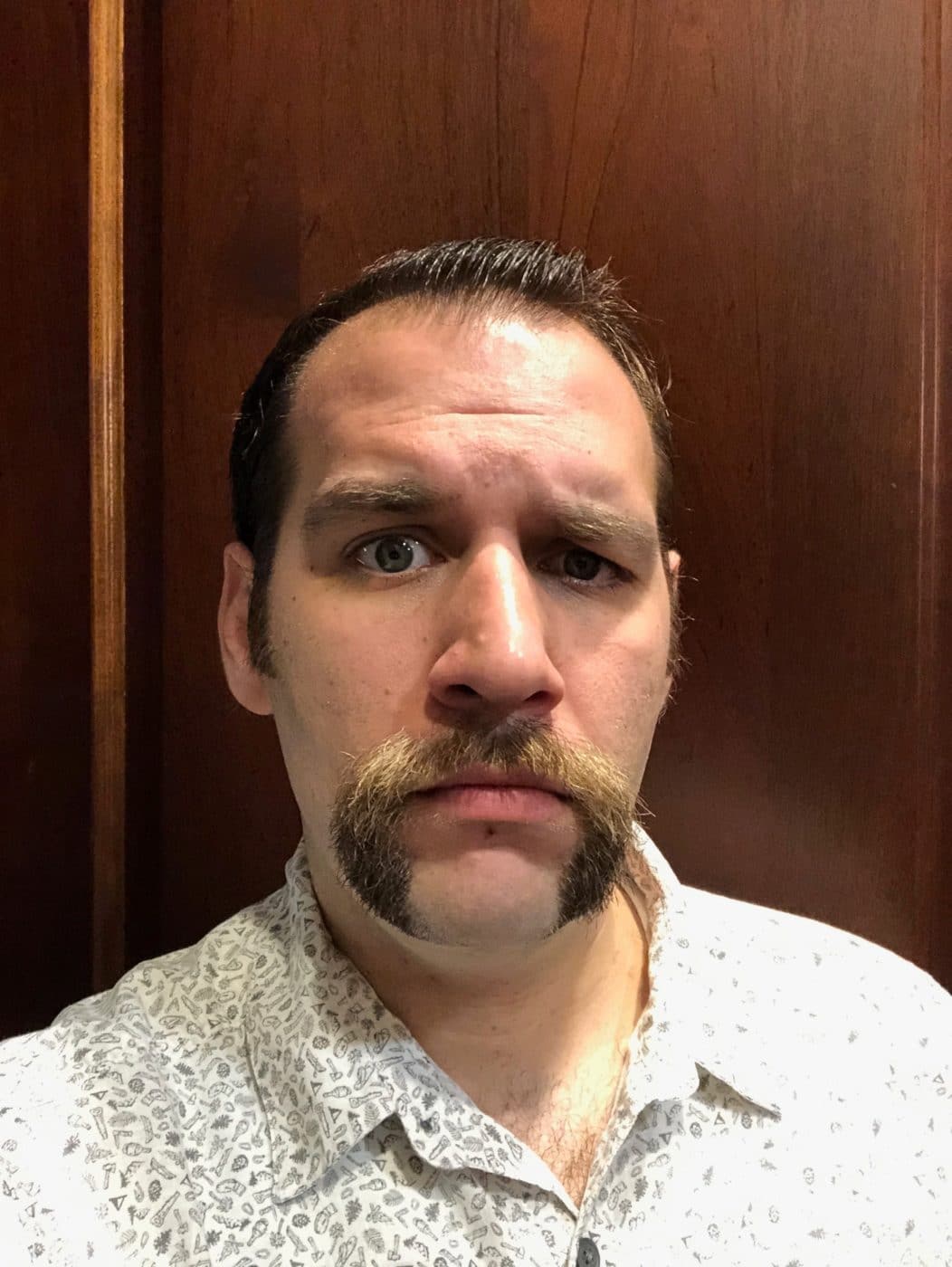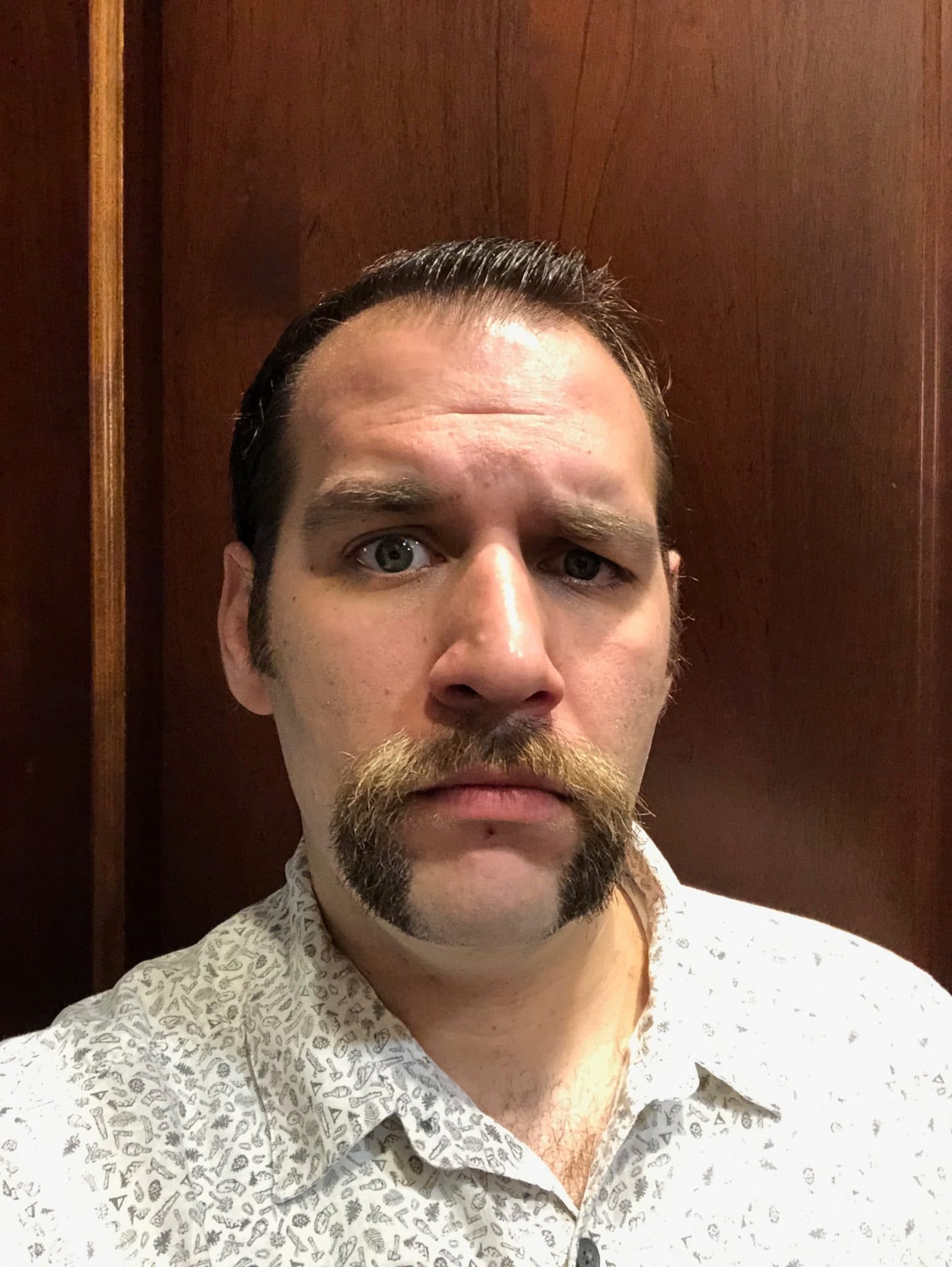 GET INSPIRED & DO SOMETHING IMPRESSIVE
We are very excited to highlight 3 members of the JDJ community who will be raising money for causes that are important to them. This weekend, Jamie Byram will be running a NYC Half Marathon to create a world free of MS. She has already raised close to $3,000 for the National Multiple Sclerosis Society. On April 20th, Fitzy Lynch will be running the Boston Marathon for Dana-Farber. Everything he raises will go toward innovative basic cancer research. Lastly, this September, John Hederman will be braving the blistering heat and 50mph winds to ride 100 miles through Death Valley. This will be his second 100-mile ride for JDRF to raise money for Type 1 Diabetes research.
Their desire and effort to push their bodies to a limit for a good cause is so inspirational. We are proud to be supporting their fundraising efforts and encourage you to do the same. Check out each of their fundraising pages and help them out with a donation if you can.

VOLUNTEER OPPORTUNITIES
We have two exciting volunteer events coming up. The first, will be on Saturday, March 21st in Long Island City. LHS volunteers will be packing care packages for the homeless to be distributed by local churches. The second, will be on Saturday, April 18th in Jersey City. Put your boots on and join us on build projects for low income households. SIGN UP
VOLUNTEERING RECAP
For our second volunteer event of the year, we partnered with Bridges and donated $6,000 to help in their crusade to end homelessness in Essex County, NJ. On February 6th, LHS volunteers packed over 1,700 toiletry bags for the homeless in Newark. Special shout-out to our youngest LHS volunteers yet, the Markey and Facchini boys. Also, much thanks to Allison Williams, Cindy Williams, Joe Facchini, Jodie Markey, Bao Ngo and Ray Lee for their hard work in making this event a success. Ray Lee and Bao Ngo even went above and beyond by joining James and Bridges staff on a run in Newark. Together, they handed out hot chocolate, soup, meals, and toiletry packs outside a local shelter. It was a rewarding experience for all of those in attendance.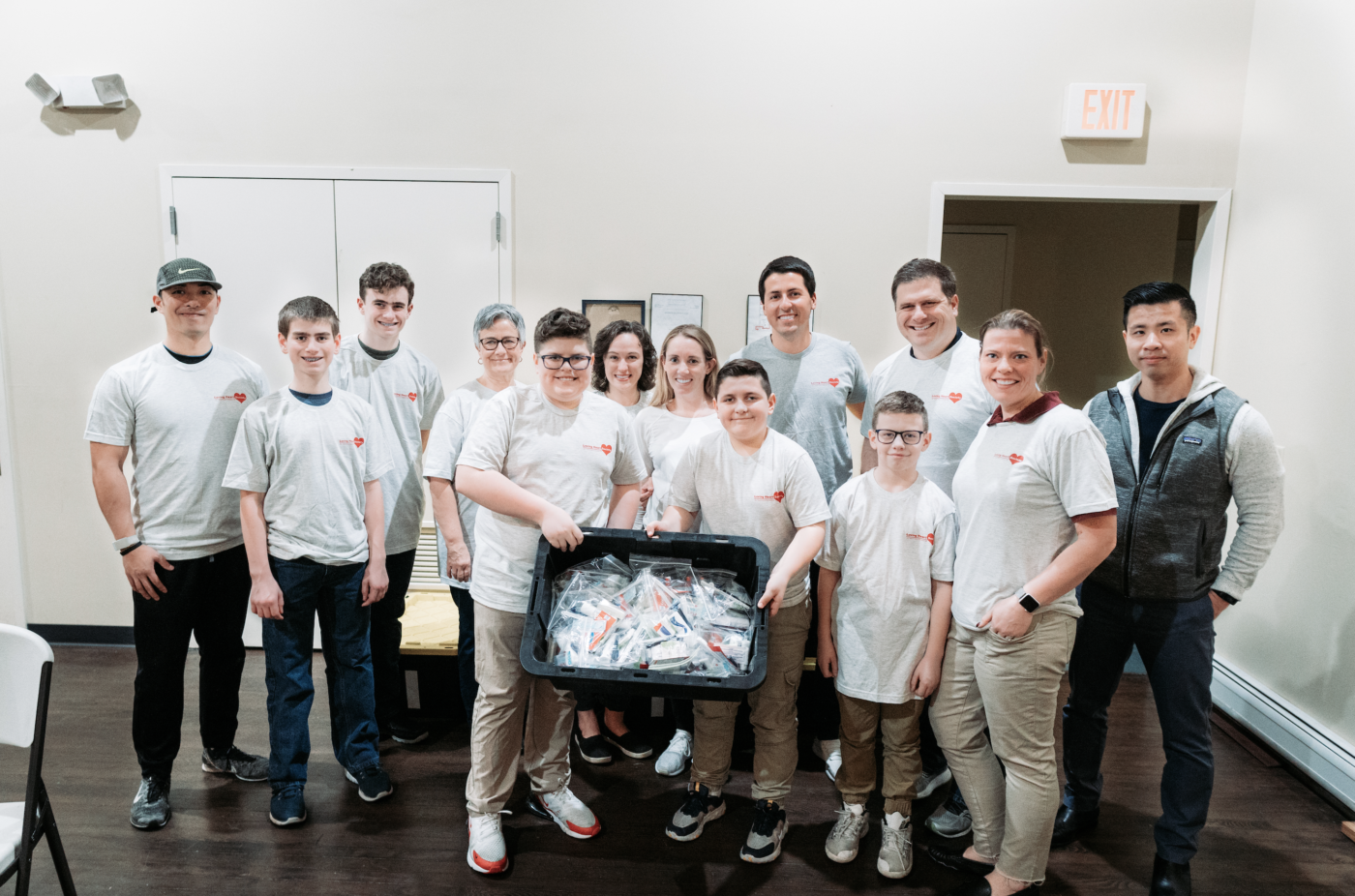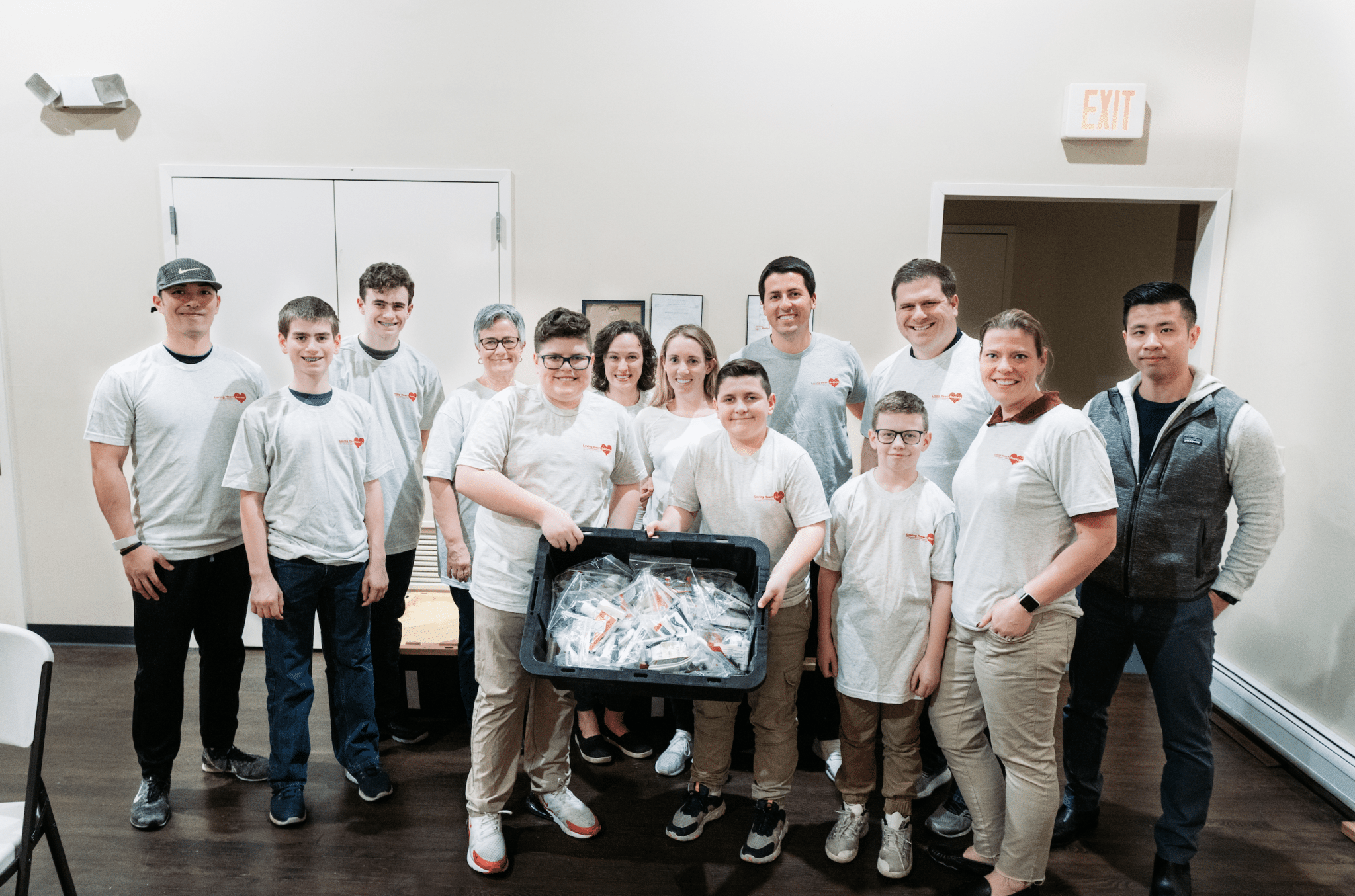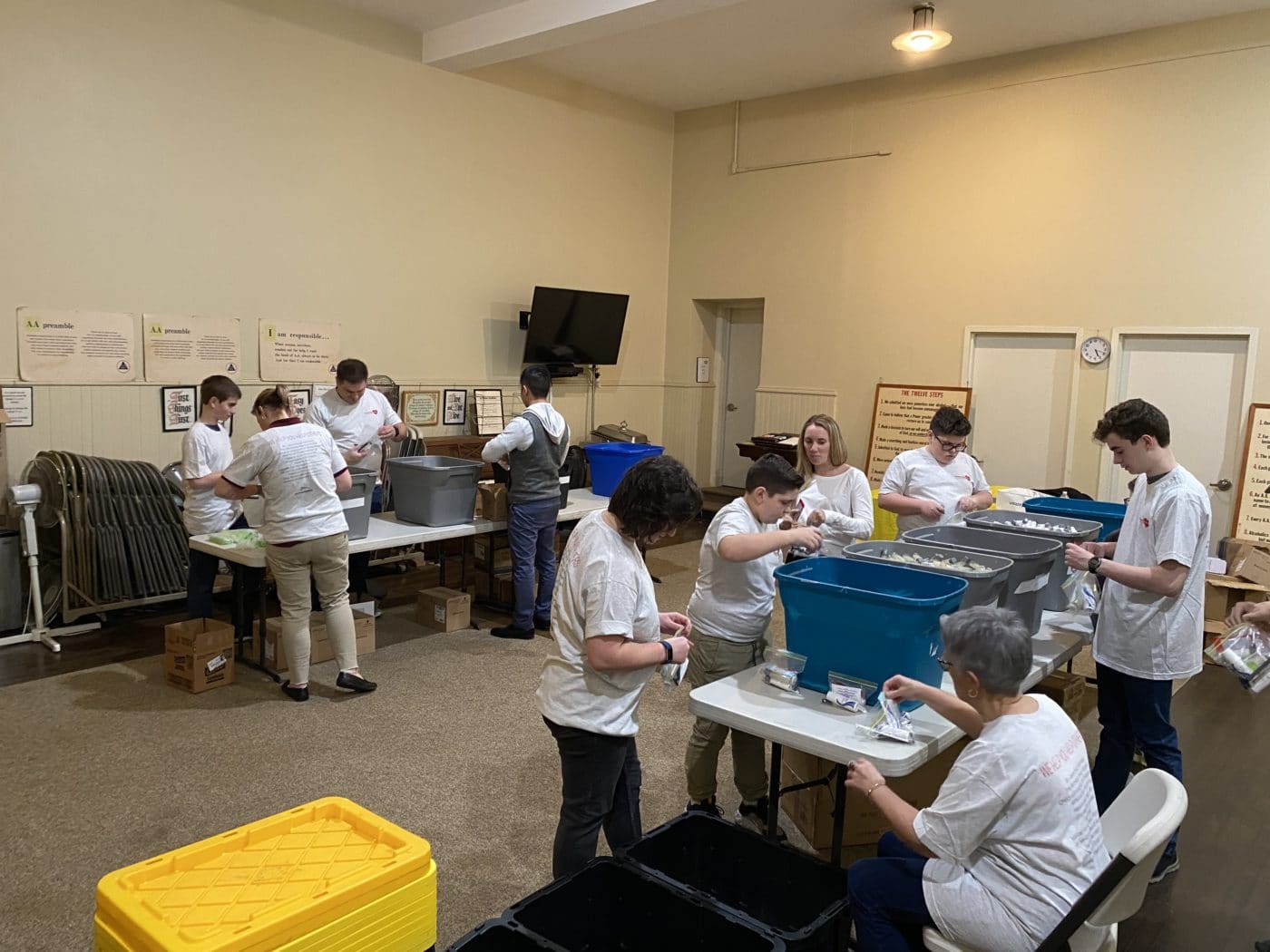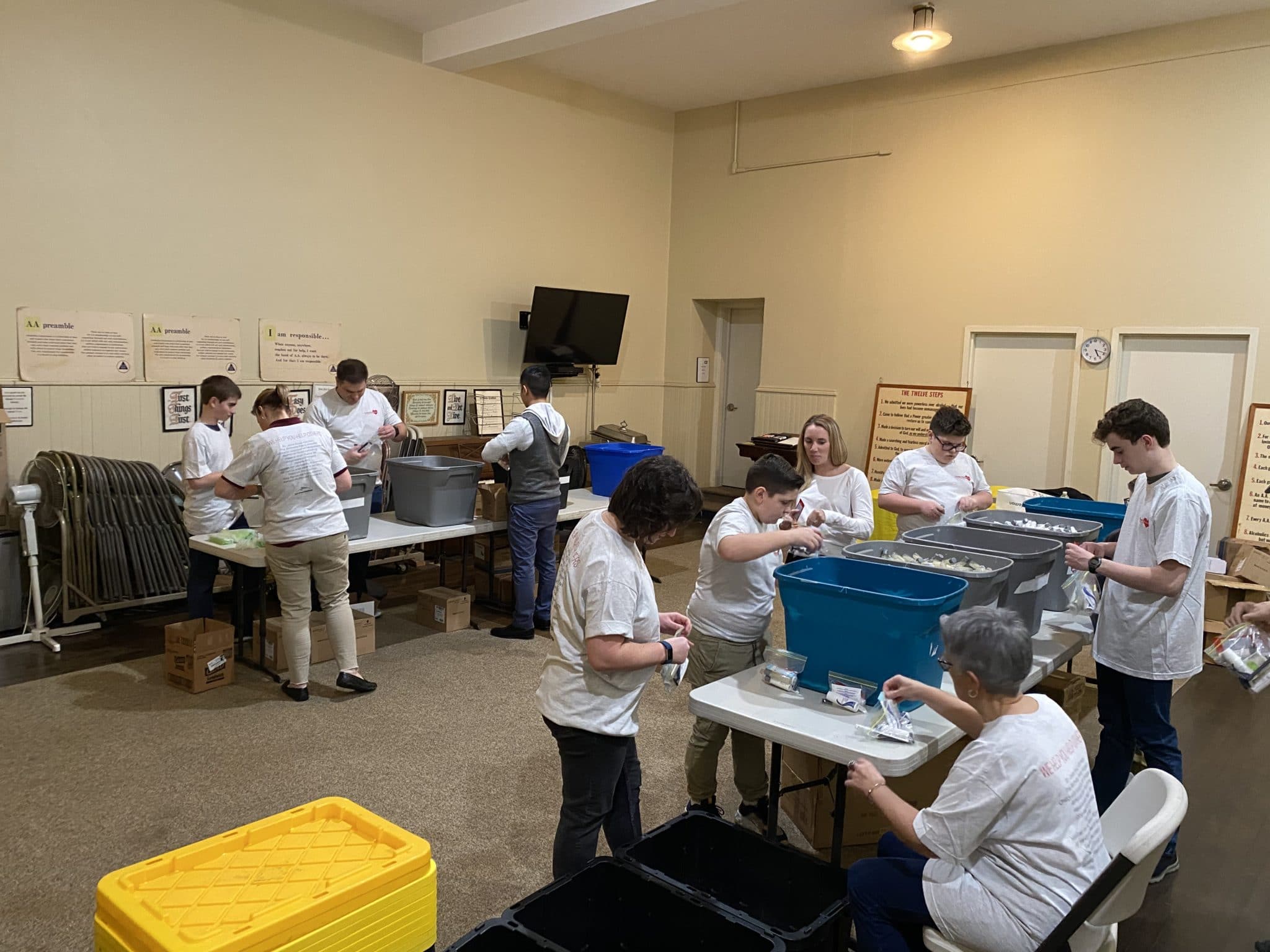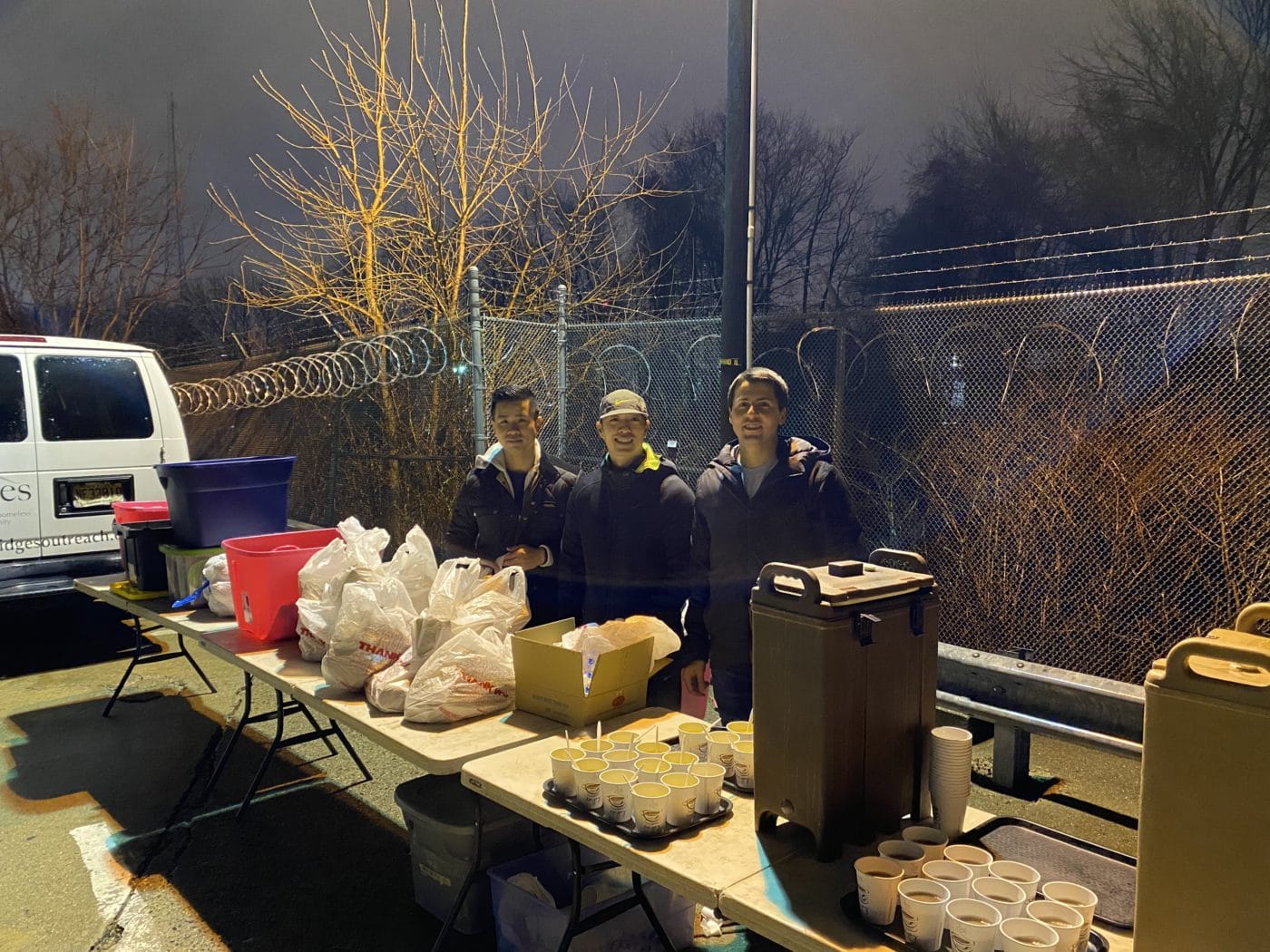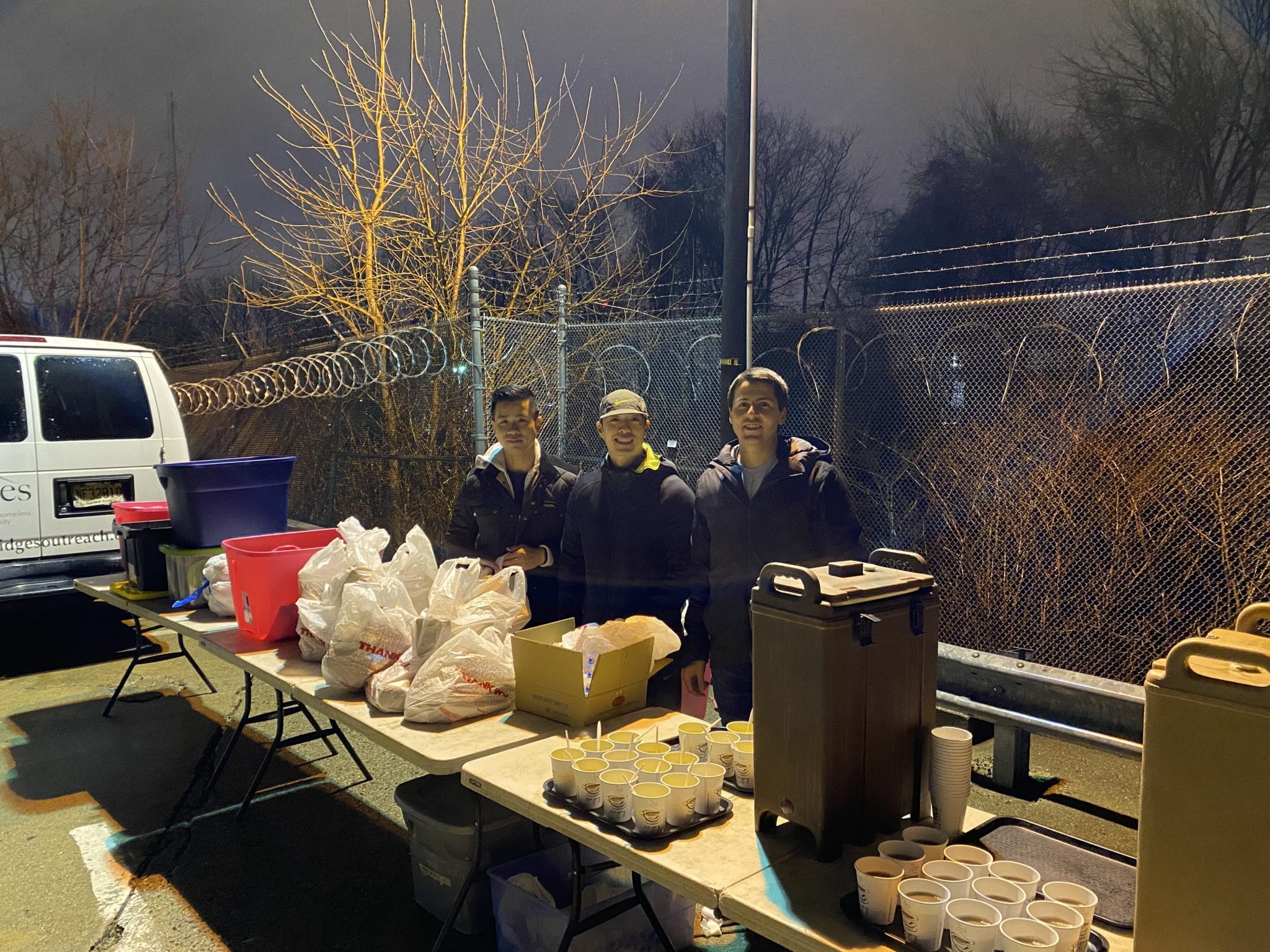 On February 7th, our board members, Joe and James volunteered Tim Tebow's "Night to Shine" in NYC. It was honestly one of the most heartwarming volunteer experiences we've had yet. "Night to Shine" is a prom style event that takes place for the special needs community. This event takes place across the country, and we had the pleasure of participating in the one on the Upper East Side. As volunteers, we were paired with buddies for the night and had so much fun spreading joy, dancing, singing karaoke and making new friends. We are excited to get more LHS volunteers involved in this event next year.